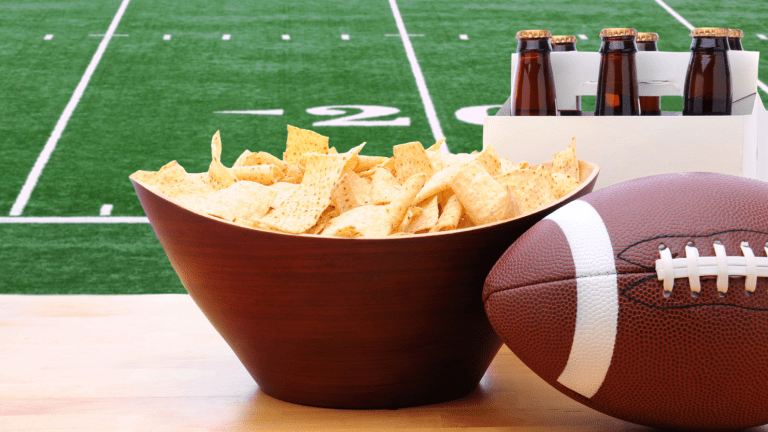 Game Day Food: Onion Dip
We shared a delicious game day food recipe today. Check out our easy onion dip!
Whether you're a college football fan or you're crazy for the pros, odds are your weekend is filled with cheering on your favorite team. I know mine certainly is. I'm a Gator girl through and through and the fact that my Florida Gators are bringing their A game this season makes it all the more fun to watch. So, while I typically devote Saturday to football, my sports lovin' hubs adds Sunday to the mix too. That means a whole weekend of game day food...
Related: Super Bowl party nacho bar bacon chile queso recipe
Game Day Food: Onion Dip
And what's a game day spread without a good dip? You will always find a dip laid out at my family gatherings. Sometimes they're a little more complex and other days, we're all about whatever's easy...Today is one of those days. This delicious onion dip is super simple and can be thrown together in no time. At the end of a busy a weekend, the last thing I want to do is spend a ton of time in the kitchen. I would much rather be chillin' on the couch with my honey noshin' away on game day goodies...
Game Day Food: Onion Dip Ingredients:
1/2 cup mayo
1/3 cup sour cream
1 tablespoon minced onion
spice mix
Spice Mix:
1/4 tsp garlic powder
1/4 tsp pepper
Game Day Food: Onion Dip Directions
Combine the mayo, sour cream and onion
Add the spice mix. 
Serve this dip with crackers, pita chip, veggies...the sky's the limit!
And now that you've seen our game day recipe, head over to fellow football fans, BonBon Rose Girls and Mom Endeavors, to see what they've been cookin' up! They featured yummy game day food too! Here's a sneak peak...
Is anybody drooling yet?!? This girl sure is!
MORE SUPER BOWL IDEAS FROM MOMTRENDS
PIN IT!
Save your favorite recipes and ideas from our The Big Game pinterest board here.