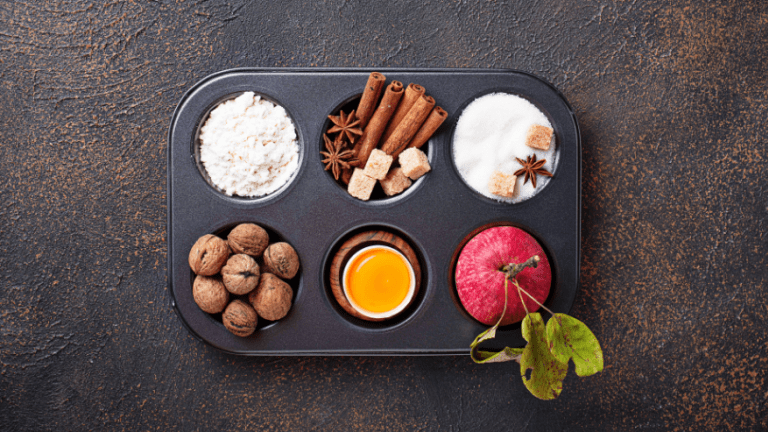 Five New Apple Recipes to Try this Fall
We rounded up a few of our favorite new apple recipes for fall! From appetizers to desserts and even cocktails, we have a little something for everyone!
It's almost fall, which means pumpkin MANIA! I have to admit, I totally get caught up in the pumpkin everything phase, but as much as I love my pumpkin spice lattes, I have a special place in my heart for apples too. It probably goes back to my childhood. Growing up in the Midwest meant I went to many an apple festival in my youth and I've yet to meet an apple anything that I didn't love. I'm about talking apple cider, apple fritters, apple butter...You know name it...I love it! So, I thought it would be fun to round up some of my favorite new apple recipes. Whether you're in the mood for a savory soup or a cocktail with a kick, I've got you covered!
Related: Boozy salted caramel apple cocktail
Apple Harvest Soup...As soon as fall draws near I start craving soup. There is no other dish that is as comforting to me as a hearty bowl of soup and apple happens to be a delicious ingredient to add to so many them especially when combined with your favorite fall veggies!
Baked Apple Chips...I'm over processed snacks. They just don't make anyone in my family feel good and I definitely feel better about feeding them homemade foods. So, I've been trying to overhaul our snacking habits and add more wholesome foods like these apple chips from Take Time for Style to the equation!
Caramel Apple Dip...On the sweeter side of apple recipes, we have this caramel apple dip. It's served with fresh apple slices, so it's a good alternative to a full on sugar fest for dessert. Your family can dip their apples into to the dip for just a taste of sweetness! Don't get me wrong, I'll definitely have at least one real caramel apple this season, but we don't need to go crazy. Haha!
Hot Apple Cider Cocktail...What can you do to make apple cider even better? Well, you heat it up for one thing...and then you make it into a cocktail! This is just the drink you need to warm up with on a chilly fall evening! You can bet you'll find me sipping on it in spades this fall!
Butternut Squash Apple Soup...If there is a fall flavor that comes in a very close third to pumpkin and apple, it's butternut squash for me. I love cooking with it this time of year and this tasty soup recipe is no different. Butternut squash and apple were made for each other!
So, if you've been jonesin' to try out some new apple recipes too, I hope you'll consider giving one of these a try! You won't be disappointed, nor will your family!
MORE FALL RECIPES FROM MOMTRENDS
PIN IT!
Use Pinterest to save your favorite recipes ideas. Be sure to follow our Apples board here.
This is not a sponsored post.