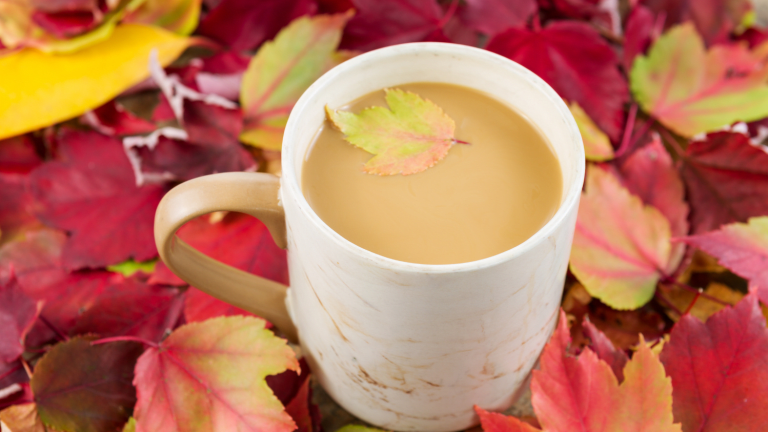 Our Favorite Fall Coffee Drinks
In honor of National Coffee Day we rounded up some of our favorite fall coffee drinks for all you fellow java junkies out there!
In case you haven't noticed...we like coffee...I mean we like coffee a LOT! Whether it's iced, hot, a specialty drink or plain old black Joe, we consume coffee in all forms which means we have a ton of favorite coffee drinks. Being that tomorrow, September 29th, is National Coffee Day, we thought it would be the perfect time to share some of our favorite fall coffee drinks. 
The air will be cooling down soon and there is nothing that perks us up on a chilly fall morning like a steaming hot cuppa java! I'm sure we're not alone! So, sit back and get ready to add some new favorite ways to enjoy coffee to your routine!
Cinnamon Coffee...This is a super easy coffee hack to give your coffee a little something special with very little effort. All you have to do is brew a pot of your favorite beans and sprinkle some cinnamon on the grounds. So simple...and oh so tasty! Trust me...You may never brew your coffee the regular old way again. As far as fall coffee drinks go, this is as easy as it gets!
Irish Coffee...Since we love an opportunity to make anything boozy, a good Irish Coffee recipe is obviously right up our alley. And, again, it's super easy to whip up yourself. I find that Irish Coffee is a nice addition to a fall brunch. You don't always have to go the mimosa route. Am I right?!
Pumpkin Latte...We're always on the pumpkin train come fall and, as much as we love pumpkin spice, there are other ways to make those delicious pumpkin lattes we all can't get enough of. Pumpkin syrup is delicious too! And nutmeg is one of my favorite fall coffee drink toppers. It just smells like fall doesn't it?
So, no matter how you decide to celebrate National Coffee Day, I hope these fall coffee drinks have provided you with a little inspiration!
MORE IDEAS FOR MOMTRENDS COFFEE LOVERS
PIN IT!
Use Pinterest to save your favorite caffeine inspiration. Be sure to follow our Coffee board here.
We were not paid for this post.