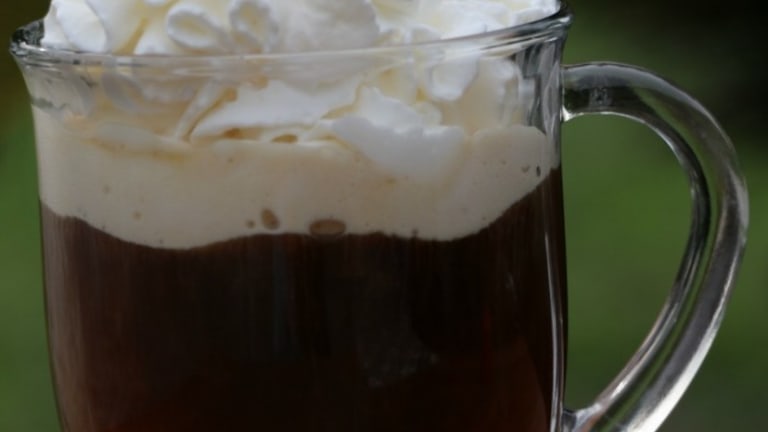 We Love This Easy Irish Coffee Recipe
This warming cocktail is easy to whip up, that's why we love this Irish coffee recipe
This year's epic snow storm might have come and gone, but it's still pretty darn cold out there...Am I right? And who knows when we'll be blanketed with even more powder, so I've decided to dedicate today's cocktail to everyone who is feeling the chill tonight...And also to anyone who appreciates a nice hot cuppa java! I know I'm not the only java junkie out there, so let's talk about Irish Coffee...
Related: Irish Coffee Cocktail Recipe
Easy Irish Coffee Recipe
As an avid coffee drinker, I'm a big fan of any hot drink, but when you combine my beloved coffee with a healthy little nip of whiskey...well, you can say I'm a happy girl. I'm not sure why I've never made Irish coffee before. I typically have all of the ingredients on hand at any given time, so now that I've seen just how easy this oh so warming cocktail is to whip up, you can bet I'll be partaking in more than once this winter!
Easy Irish Coffee Ingredients:
8 oz. brewed coffee
1.5 oz. Irish whiskey
1 tsp. brown sugar
whipped cream
Easy Irish Coffee Recipe Directions:
Simply mix the brown sugar and whiskey in with the coffee and top it with whipped cream. I wasn't kidding when I said it was easy! Now all you have to do is fix another one for your honey, cuddle up on the couch and let the Netflix fest begin. Or is that just what I'll be doing tonight? Haha!
MORE ST. PATRICK'S DAY FROM MOMTRENDS
PIN IT!
Use Pinterest to save your favorite crafts, menus and parties for St. Patrick's Day here on the Momtrends St. Patrick's Day Board.