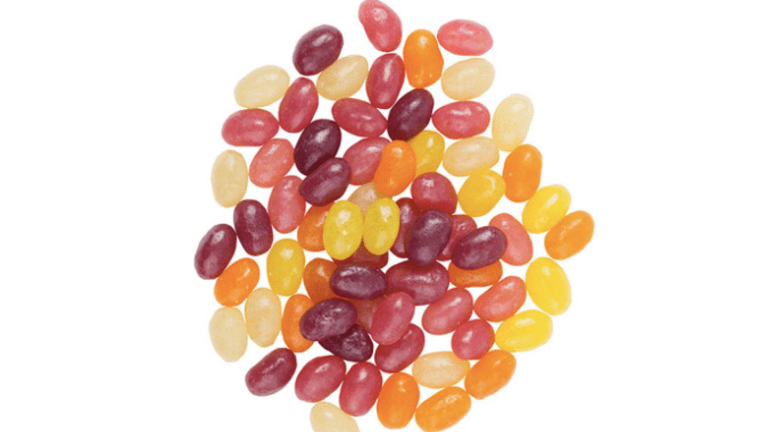 Better Organic Jelly Beans
With Easter occurring in Earth Month, an earth-friendly Easter seems like a great plan. Why not try organic jelly beans.
Are you looking for some ideas for a more natural, greener Easter? We've got some great ones, thanks to SunRidge Farms. With Easter occurring in Earth Month, an earth-friendly Easter seems like a great plan. Why not try organic jelly beans.
Related: Relax and enjoy a jelly bean martini
1. Make your own food dye for colored eggs: With the rampant rise of food dye allergies, families are looking for natural alternatives to commercial colorings made from dangerous chemicals that can harm our children's bodies. Instead of purchasing natural food colorings at a grocery store, why not make your own? All you need is turmeric, beets, and spinach, and some spare time in the kitchen!
2. Reuse your Easter baskets: You likely reuse your holiday stocking, so why not do the same with your children's Easter basket. This will help cut down on waste year after year. While you're at it, skip your purchase of plastic Easter grass. Instead re-use the shredded paper cuttings from your home office shredder.
3. Stock your Easter baskets with Natural and Organic Candy: SunRidge Farms has been dedicated to providing authentic, natural and organic confections, snacks and trail mixes for the past 30 years. In addition, SunRidge Farms uses solar power for 30-40 percent of its energy needs, pays its employees $5 to ride their bikes to work to reduce car usage, and is sustainable in a number of other ways. The below products might help make for a greener Easter:
All Natural Milk Chocolate Rainbow Drops -- These natural chocolate candies are free of both food dye and titanium dioxide. Green as can be, these delicious chocolate candies are colored with vegetable juice, and made with premium milk chocolate, real vanilla and pure cane sugar. Rainbow Drops are non-GMO, free of preservatives, hydrogenated oils, artificial ingredients and artificial colorings. They also happen to come in Easter-appropriate pastel hues.
Organic Jolly Beans - These tiny organic jelly beans are 100 percent vegetarian, gelatin-free and certified organic. Kids will love the succulent fruit flavors, and you'??ll also love that they're made with organic ingredients.
Organic Sunny Bears -- A better-for-you cousin of the gummy bear, SunRidge Farms-- Sunny Bears are 100 percent vegetarian, gelatin-free, and free of artificial flavors and colors. Sunny Bears come in bright, fruit-forward flavors -- a sure crowd pleaser this Easter.
MORE EASTER IDEAS FROM MOMTRENDS
PIN IT!
Use Pinterest to save your favorite entertaining ideas. Be sure to follow our Easter Pinterest board here.
Momtrends was not paid for this post.