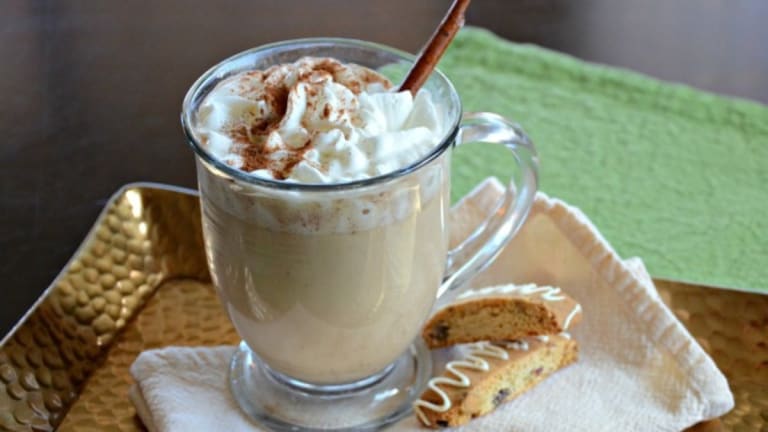 Drinks That Are Sure to Keep You Warm
Five drink recipes that are made for the coldest nights of winter.
With epic amounts of snow falling all over the country , now is the time to stay safe and sound inside if you can. We may not be facing some of the dangerous weather our Northern friends are, but it's downright cold (for us) here in Florida, so I'll be staying all toasty warm at home too. I just hope that this storm blows over soon without causing any more devastation! In the meantime, we can only wait.
Related: What to drink when you're not drinking
I see a big time Netflix and chill sesh happening and what better to go with that than a nice cuppa hot goodness. Whether you prefer to sip on something spiked or just want a simple mug of hot cocoa, we've got you covered! And just in case you missed it, we featured some cool apps to help you get through the big storm too, but back to the drinks...
Creamy Coffee Cocktail
Part cocktail and part dessert, our creamy coffee drink is a divinely decadent combination of coffee, Kahlua and cream. It's the perfect cocktail to sip on while snuggling up under a cozy throw while watching your favorite flicks. Get the Creamy Coffee Cocktail recipe here.
Hot Buttered Rum
This drink is so creamy and delicious. I love all the flavors of the spices and rum together. I feel like I should be sipping it in front of a fireplace or building a snowman with the kids. Get the Hot Buttered Rum recipe here.
Merlot Infused Coffee
Our friends over at The Shopping Mama featured a concoction comprised of two of our very favorite things...coffee AND wine. Now does that sound like the perfect brew to wake up with on a chilly winter morning or what?!? Get the Merlot Infused Coffee recipe here.
Strawberry Hot Chocolate
Who doesn't love a tasty cup of hot chocolate? We're obsessing over the strawberry take on this cold weather classic that BonBon Rose Girls took. Their strawberry hot chocolate mix not only looks ridiculously delicious, but it would make for a perfect Valentine's Day treat too! Get the Strawberry Hot Chocolate recipe here.
Classic Hot Toddy
There are many variations of the hot toddy, but mostly, you need tea, whiskey, honey, and lemon juice
So, what are you doing to stay warm this weekend? Are you whipping up a batch of hot drinks too? Stir, sip, and climb under the covers for your "sweat session." Get the Classic Hot Toddy here.
And in keeping with the hot drink subject matter, check out our roundup of adorable mugs!
MORE FAVORITE HOLIDAY DRINKS
PIN IT!
Use Pinterest to save your favorite gift ideas. Be sure to follow our Holiday Recipes and Crafts board here.
For even more Momtrends, follow us on Facebook, Twitter, Pinterest and Instagram