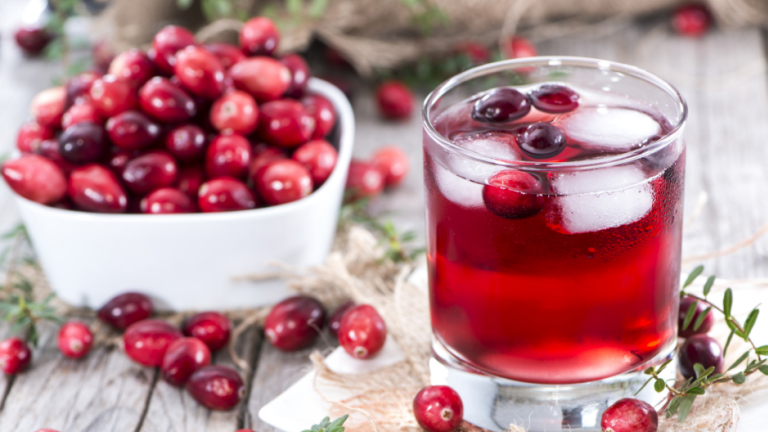 Thanksgiving-Inspired Cocktails
Thanksgiving is usually all about the over-indulgent food, but we tend to forget that the perfect cocktail can make all the difference. For all of your entertaining needs, we are excited to share a variety of Thanksgiving-inspired cocktail recipes from Sparkling ICE and VOGA Italia Wines.
Related: Three Thanksgiving Wines to Bring
Check out these fun recipes that feature popular Thanksgiving flavors including spiced pumpkin, tart cranberry, and cinnamon apples.
SPICED APPLE HONEY CIDER
Ingredients:
3 oz. Sparkling ICE Crisp Apple
1 ½ oz. Whiskey or Brandy
1 teaspoon honey
Cinnamon stick and allspice cloves for garnish
Directions: 
Coat the bottom of a glass coffee cup with honey. Add whiskey or brandy
Heat Sparkling ICE Crisp Apple in a small sauce pot
Pour hot Sparkling ICE Crisp Apple into glass and stir to combine ingredients
Garnish with cinnamon stick and allspice clove
ORANGE SPICED PUMPKIN MARTINI
Ingredients:
2 oz VOGA Prosecco
2 oz Pumpkin flavored vodka
1/2 oz triple sec
1 dash orange zest
1 dash of cinnamon

Directions:
Pour vodka, triple sec and orange zest into a cocktail shaker half-filled with cracked ice
Shake well, and strain into a chilled cocktail glass
Top with VOGA Prosecco
Garnish with an orange twist, a dash of cinnamon and serve
POM-BLUEBERRY FROSTED SANGRIA
Ingredients (makes 10 servings):
1 cup Sparkling ICE Pomegranate Blueberry
½ cup orange juice
1 cup lime juice
1 bottle of dry red wine
1/2 cup sugar
1 cup frozen apples
1 cup frozen oranges
Directions
In a large glass pitcher stir together the Sparkling ICE Pomegranate Blueberry, orange juice and lime juice
Add wine and sugar, stirring until sugar dissolves
Add frozen apples and oranges
Cover and chill for 3 to 24 hours before serving
Garnish with orange peel
CRANBERRY WINE DELIGHT
Ingredients:
Frozen Cranberries
1½ oz. VOGA Dolce Rosso
1 oz. Cranberry Juice
1 oz. Vodka
Directions:
Crush cranberries into bottom of a glass
Shake VOGA Dolce Rosso, Cranberry Juice and Vodka with ice
Pour over crushed cranberries and add more cranberries for garnish
MORE THANKSGIVING INSPIRATION FROM MOMTRENDS
PIN IT!
For more Fall crafting fun, be sure to follow our Fall Thanksgiving & Halloween board here.
Momtrends was not paid for this post. 
For even more Momtrends, follow us on Facebook, Twitter, YouTube, Pinterest and Instagram!