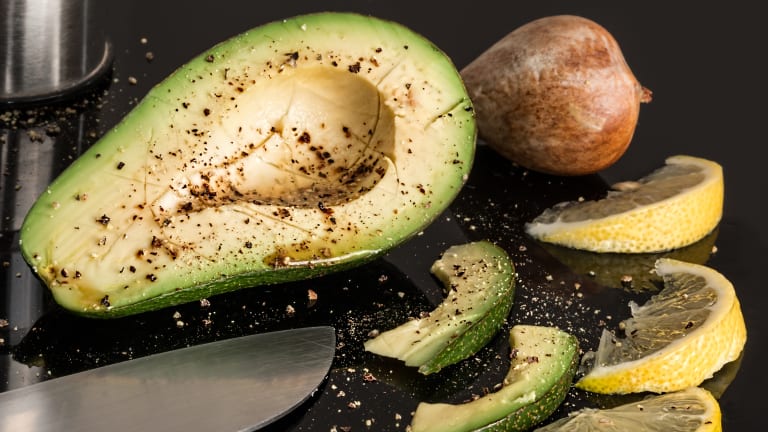 Celebrating Cinco de Mayo with Avocados
Chef Pati Jinich shares some of her favorite Mexican recipes and tips for cooking with avocados from Mexico with us
One of my son's favorite first baby foods was avocado. We would feed him avocado puree nearly every day and he gobbled it up like it was ice cream. We have since graduated to guacamole and a bevy of other avocado infused dishes, but I'm always looking for new ideas to add them to our meals...especially on Cinco de Mayo. 
Related: Super fresh Cinco de Mayo Margarita recipe
Best Avocado Recipes
I was thrilled when Chef Pati Jinich, host of the hit PBS series "Pati's Mexican Table, shared some of her favorite Mexican recipes and tips for cooking with avocados from Mexico with us! Born and raised in Mexico City, Pati Jinich is the host of the hit PBS cooking series "Pati's Mexican Table," which is currently airing its fourth season.
Guacamole Facts
Did you know that over 66 million individual avocados are consumed during the week of Cinco? That's enough for half of the entire Mexican population to get their own avocado. Crazy! And the amount of avocados consumed during Cinco week is 51 times the population of Denver, the city that holds one of the top Cinco De Mayo Festivals, "Celebrate Culture" and 6 times that of the entire Colorado population. Now that's my kind of festival!
If you're crazy for avocados too, this video is for you! We asked Chef Pati Jinich about how to work avocados into our kids' meals among other things. You just might walk away with some new snack and meal ideas that will excite your entire family, even those picky eaters!
Matador Guacamole by Pati Jinich
Guacamole con Chiles Toreados 4 servings
Ingredients
2 jalapeño chiles
4 scallions
1/4 cup soy sauce
1/4 cup freshly squeezed lime juice
3 ripe avocados, halved, meat scooped out and diced
2 tablespoons chopped cilantro leaves
To Prepare
Char the jalapeños and scallions on a preheated comal or skillet over medium-low heat for about 10 minutes, flipping often, until completely charred, wrinkled and softened. You can also do this under the broiler.
Once nicely softened and charred, slice the jalapeños and scallions and place in a medium bowl with the soy sauce and lime juice. Stir and let marinate for at least 10 minutes, this makes for matador chiles or chiles toreados.
In a medium bowl or in a molcajete, mash the avocados. Mix in the matador chiles, scallions, 1/4 cup of the soy and lime mixture (reserve the remaining 1/4 cup for the milanesa torta if making), and the cilantro.
MORE CINCO DE MAYO INSPIRATION FROM MOMTRENDS
Pin it!
Use Pinterest to save your favorite cocktail recipes. Be sure to follow our Everyday Entertaining board here.
Momtrends was not paid for this post. We were given samples for review.