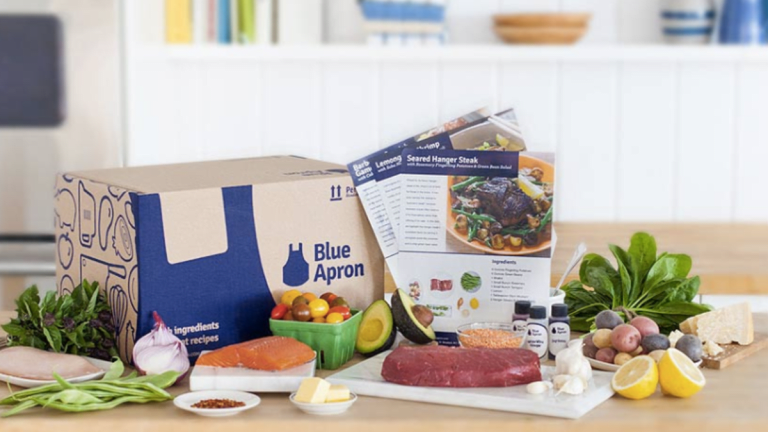 3 Ways to Make Weeknight Dinners Easier
Here are three ways that can help eliminate "What's for dinner?" stress and make getting a healthy meal on the table for your family faster and a little bit easier.
Getting the dinner on the table every night at a reasonable hour isn't always easy. In an ideal world, every night I would pour myself a glass of wine, turn on some music, and leisurely enjoy chopping, simmering, and sauteing up something delicious dinner while my children play quietly in the background. 
Three Ideas to Save You on Weeknights
The reality is that some days there are soccer practices that go until 6 or water polo practices that start at 7, kids that need help on last minute projects or meetings that run long. So I'm often looking for dinners that can be quick without sacrificing flavor, nutrition, or fresh ingredients. Luckily, there are a number of ways to make weeknight dinners easier when life isn't.
Here are three ways that can help eliminate "What's for dinner?" stress and make getting a healthy meal on the table for your family faster and a little bit easier.
1. Make it ahead
Have you heard of once a month or freezer cooking? The idea is that you spend a day or two prepping dozens of meals to give your families meal for the whole month. While I've never been organized enough to do that, I am liking a similar concept found in Ellie Krieger's new cookbook You Have It Made. Krieger is a nutritionist and host of Food Network's hit show Healthy Appetite as well as number of other cookbooks. In You Have It Made, there are 150 delicious, healthy recipes for breakfast, lunch and dinner. 
While each recipe can stand on its own, Krieger has also provided instructions on how to freeze or refrigerate and reheat every recipe. From a DIY Whole-Grain Buttermilk Pancake Mix that makes flapjacks possible even on a school morning to a vegetarian White Bean Burrito Verde that will satisfy even the meat-eaters in the family, this cookbook lets you cook ahead for the week, save food for spouses or kids who will be home later, or to save dinner leftovers for lunch later in the week.
 2. Crockpot it
While some might shun the stigma of the crockpot, it can be a great option for creating delicious hands-off meals. There are lots of easy favorites like pulled pork, Mexican casserole and white bean chili from our Slow Cooker Pinterest board, but I'm also a big fan of America's Test Kitchen's cookbooks Slow Cooker Revolution and their 2015 Healthy Slow Cooker Revolution. 
These books do use the slow cooker for the bulk of the work, but add in a few pre-steps like sauteing aromatics or browning meat to help up the flavors factor to sometimes bland crockpot meals. I also am looking forward to trying Stephanie O'Dea's 365 Slow Cooker Suppers which has rave reviews and gives you a slow cooker recipe for every day of the year! If you don't already own a crockpot, be sure to get one with a programmable timer like this one from CrockPot or Hamilton so you can set it to go on and off exactly when you need.

3. Get it delivered
Skip the delivered food and instead get the ingredients for a healthy, homemade meal delivered to your door with a service like Blue Apron (check out our review here) or Hello Fresh. These meal delivery subscriptions are a great way to eliminate a lot of the shopping and prep work of meals. The boxes come with the exact quantity of ingredients you need and some times even have things diced, chopped and ready to use. 
The boxes are also great for helping you gain confidence in the kitchen using new cooking techniques, can help your family explore new flavors and ingredients, and can even be a great way to involve your kids in the cooking process!
What are your tricks for getting dinner on the table?
More Easy Meal Ideas from Momtrends
1. Our Favorite Foil-Packet Dinners
2. Put a New Twist on Spaghetti Night
Pin it!
Looking for more food ideas? Check out the Momtrends Recipe Board on Pinterest!