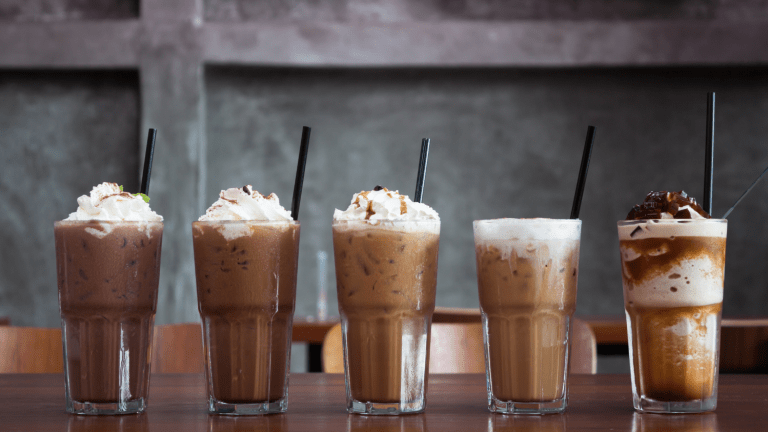 Grown Up Iced Coffee Treats
From ready made coffee drinks to coffee flavored popsicles and even an iced coffee cocktail, we shared a few of our favorite grown up iced coffee treats!
If you're a java junkie like me, you love coffee in any form...and that includes iced coffee! While I've been known to indulge in a couple of steaming hot cups o' Joe a day, even in the summertime, I certainly enjoy my cold coffee treats too! In fact, I recently came across a couple of new cold coffee goodies that are making my little beans lovin' heart go pitter patter.
First up we have GoodPop ColdBrew Coffee popsicles. If you haven't tried cold brew coffee yet, by the way, you're missing out. That small batch goodness is my new jam, but I digress...These organic, gluten free pops are also made in small batches just like their coffee namesake and are delightfully refreshing on a hot summer day! In fact, I would even consider popping one in an iced coffee cocktail...Don't worry, I have one of those for you too. Haha!
But first I'd like to talk about High Brew Coffee Ready-To-Drink Coffee Drinks. Now I love homemade iced coffee...And if I have the time, I'm all for whipping some up, but as I'm one busy lady, I love keeping ready made drinks on hand for quick, on the go, enjoyment. High Brew Coffee Drinks definitely fit the bill. I can grab one on the way out the door and get my java fix in seconds versus the time it takes to prepare my own drink. I'm always up for a good time saver. Who's with me?
And finally, get ready for the easiest cocktail "recipe" EVER...Combine a ready made coffee drink like High Brew Double Espresso (mama loves her caffeine, haha) with 2 ounces of vanilla vodka, shake with ice and strain into your favorite glass. I used a martini glass. We received this particular set as a wedding gift and they always make me smile...Much like coffee!
MORE IDEAS FOR MOMTRENDS COFFEE LOVERS
PIN IT!
Use Pinterest to save your favorite caffeine inspiration. Be sure to follow our Coffee board here.