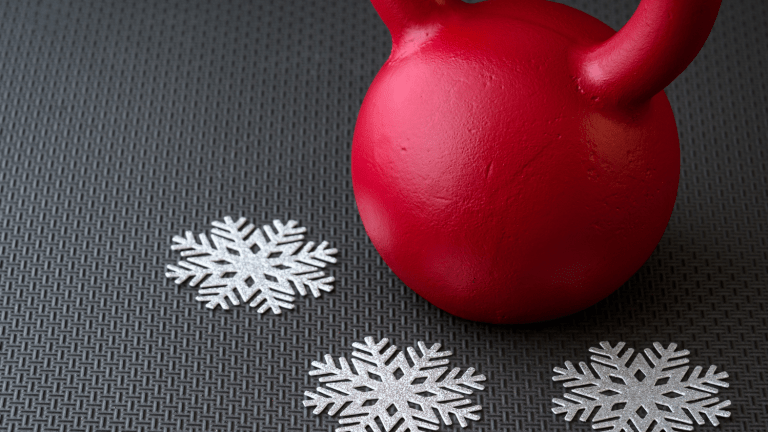 Tips to Combat Holiday Weight This Year
Five tips to help you navigate the holiday season with no regrets or added weight.
Every year we steal ourselves for the struggle, you'd think at this point we'd have it down and maybe you do. For those of us who don't- Lisa Corsello, the founder of Burn Dynamic Group Fitness with three locations in the San Francisco Bay recently shared some tips with Momtrends on how to keep you trim and yes, sane during this holiday season.
Weigh Yourself Regularly: Studies show that those who weigh themselves regularly are able to maintain their weight more easily. I call this the 2lb rule. Every morning I get naked, pee and weigh myself (yes, in that order). If I'm up 2 lbs, I cut all carbs and alcohol until the needle falls back to where it belongs, at this stage of the game we've got to nip it in the bud.
Exercise Portion Control: Don't skip meals or deprive yourself of the foods you love this holiday season. Instead, practice eating only half of what you would normally eat when it comes to dessert and less healthy side dishes. Load up on the healthier side dishes (high fiber veggies) and leaner cuts of meat (breast) so you'll stay fuller longer. No one needs dessert or starchy sides everyday. Keep these indulgences to a once a week fun food day and skip it the rest of the week. Sugar and carbs are an addiction, feed the addiction and the monster loses control.
Stay Active:  Try to carve out a bit of time for exercise each day. Not only will regular exercise help maintain your weight, but it's also a great way to relieve stress and sleep better. You'll need more than a bit; 30 minutes minimum everyday. Better yet, sit down and schedule your workouts at the beginning of the week. Make it an appointment you can't break. Set your "You" time in stone.
Plan Ahead: Go online and research just how many calories are in the foods you normally eat during the holiday season. Being aware of what you're putting in your body can help you find healthier alternatives. Also, try to stock up on healthy snacks that help ease cravings and satisfy your appetite. We couldn't agree more! Once you find out how many calories are in that cup cake, you'll run for the hills!!
Change it Up: Try a new exercise class, walking/running route, or sport. Trying something different will challenge your body in a new and healthy way, and it will help keep your routine fresh and your mind more engaged. The holidays are a tough time for anyone to get thru, I'm not sure now is the best time to start something new unless it's very meaningful to you. However, if you think finally starting that pole dancing class will keep you coming back for more this holiday season- by all means, work it out!!

MORE FITNESS FEATURES FROM MOMTRENDS
PIN IT!
Use Pinterest to save your favorite ideas from Momtrends. Be sure to follow our Fitness and health board here.
Lawson Harris has been an innovator in the fitness industry for more than thirty years.
Momtrends was not paid for this post.