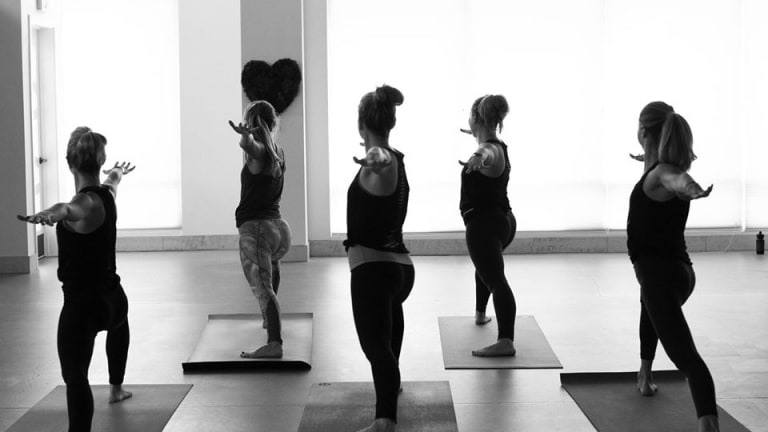 Tips for Keeping Yoga New Year's Resolution
It's the New Year and many of us have made New Year's resolutions that are well under way. Heres' my yoga New Year's resolution...I had great success in keeping my last year's resolutions because I made sure they were reasonable and realistic. 
Get 20% Off your 2nd Month after your 30-day Free Trial with Code: RESOLUTION20
This year both of my children are in school several mornings a week and I have a bit of time to myself. Normally I spend it at the grocery store or scrubbing my house. At the suggestion of both my husband and sister, I decided that I should schedule in a little "me" time. I needed something that would boost my energy, be soothing and calming, increase my level of fitness and strengthen me from within.
As far as fitness goes, I love to run. I love the freedom, the intensity, the fact that it is low maintenance (I can do it anywhere!) and how it really burns the calories. But I am finding the impact on my knees is difficult for me to endure all the time, which in turn makes me abandon it altogether. I love a good dance class at the gym but I find the times aren't working for my schedule, and I don't always want/need the loud pulsing music of the gym. I have been searching for something that would be a stress reliever as well as increase my core strength.
Workout On-the-Go from Anywhere with Bulldog Yoga!
I have turned to Yoga. I have been asking everyone I know about the different kinds of Yoga, needing first hand info before I committed. In the end, I needed to see for myself which kind of Yoga would suit me best.
Yoga is so much more than I realized. After only a few classes I am finding that it is challenging, strenuous, soothing, and offers an incredible workout on both my body and soul. I feel like a new woman!
I decided to begin my relationship with Bulldog Yoga, one with years of experience and one where the primary focus is on the teachings of Yoga as both a form of exercise and a lifestyle. Get Fit, Save Time, Save Money with Bulldog Yoga Online!
Yoga is hard work, demanding, requires focus and concentration and is quite a workout! I am looking forward to finding my long lost flexibility, (one would never believe I was a dancer!), walking and sitting with better posture, but already see the difference that a little "me" time makes.
This year, I think I will once again stick to my New Year's Resolution as I look to a year filled with strength, reduced stress and increased relaxation coupled with a new level of fitness. To get more ideas on keeping your yoga resolution we've put together this yoga essentials post.
More Health & Fitness from Momtrends
PIN IT!
Be sure to follow our Health & Fitness and board here.
Momtrends was not paid for this post.