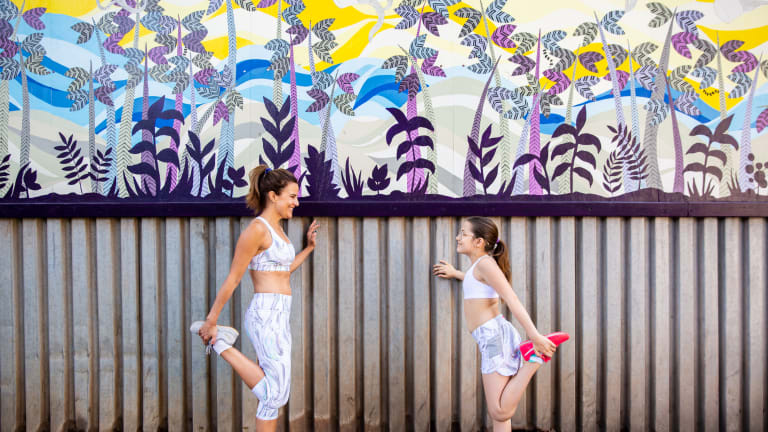 How to Celebrate National Running Day
June 4th is National Running Day and we want you to join in on the fun!
As a running mom, I know first-hand the value of each mile. Not only does running keep me fit and strong so I can keep up with my kids, it lets me see the world through calmer, more focused eyes. June 4th is National Running Day and we want you to join in on the fun!
I've run in more than 40 countries and for more than 20 years. I've run through a divorce. I've run countless miles alone keeping myself company and thinking deep thoughts. And I've run with great friends and swapped recipes and stories. I ran through two pregnancies (even ran on the day my first daughter was delivered!). I've have never regretted a single mile. 
It's cheaper than therapy and the perfect way to disconnect with the business world and reconnect with your body and soul. Can you tell I'm passionate!
Grab your badge and let people know you're out running! Post the image online, to your social channels (tag #runningday and me @momtrends), use it as your out of office on e-mail or hang it on your door –let people know you're out supporting National Running Day and encourage them to do the same! If you want to see me running, head to the Brooklyn waterfront tomorrow morning after school drop off.
Now tell me: What are you training for? Why do you run?
National Running Day, is held annually on the first Wednesday in June, is a day when runners everywhere declare their passion for running. Runners can join in by planning a run, spreading the running bug to a friend, signing up for a race, or setting a new goal.
Did you know? The half-marathon has been the fastest growing standard distance in the United States with a 12.5% annual finisher growth rate.
MORE RUNNING FROM MOMTRENDS
PIN IT!
Use Pinterest to save your favorite parenting articles. Be sure to follow our Running board here.
This is not a sponsored post.