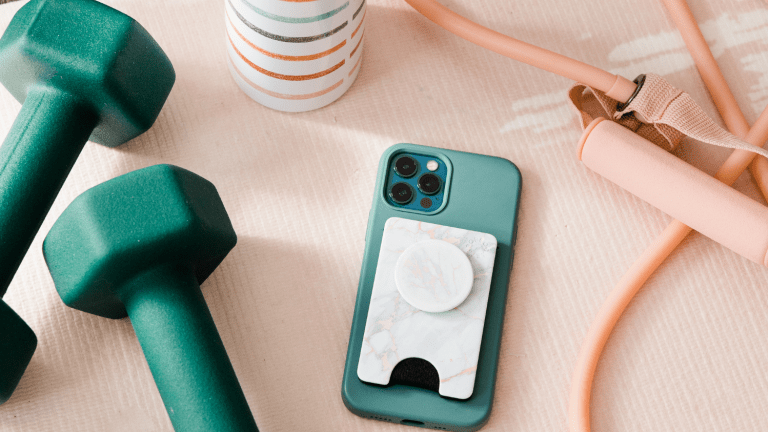 Five Efficient Arm Workout Videos
Bite-sized exercise ideas for busy moms.
Get your arms in shape with these five easy to follow fitness videos. In just 5-minutes you can get in an arm workout. We've got a variety of ideas here, some use equipment, others just use body weight. They are all efficient and can be done without needing much space. As always, be sure to check with your doctor before starting any new exercise routine.
Related: Core essentials for your at home workout
Five Minute Arm Workout Video
This is a quick one, you'll just need one set of weights (I used 5 pounders). It's a perfect workout for busy moms who want to get their arms back in shape. I'm working with Lawson Harris (find out more about her here). She's got years of experience and shares proper form with this pilates inspired workout.
More YouTube Videos for Arm Workouts
I like to have a bunch of workouts ready to go. You can bookmark this page and try a few different videos that we've recommended. 
This one is a 15 minute video that focuses on arms and shoulders. I used a variety of dumbbells (from 4-10 pounds, though she uses just one set the entire workout. I like the easy to follow video instructions and the pace.
I adore Heather's Videos. She's always keeping things interesting. This one is a quick 10 minute workout using dumbbells for resistance.
If you don't have dumbbells, don't worry. This workout is 12 minutes and uses a resistance band.
All you need for this one is 10 minutes and a mat. Plus, this one adds a bit of stretching too.
MORE FITNESS IDEAS FROM MOMTRENDS
PIN IT!
Use pinterest to save your favorite ideas from Momtrends. Be sure to follow our Fitness and health board here.
This is not a sponsored post.