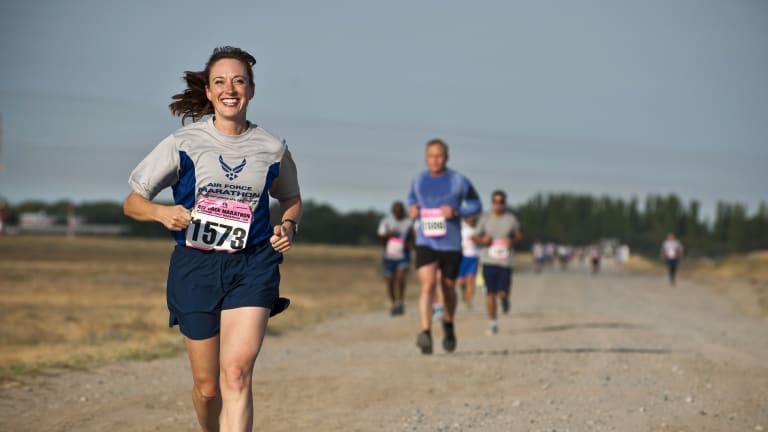 Cool New Fitness Gear for Running and Working Out
I find having the right fitness gear keeps me motivated and ensures that my workouts happen.
Cool new fitness gear can go a long way to helping you achieve your workout goals. I find having the right fitness gear keeps me motivated and ensures that my workouts happen. I'm sharing two new accessories great for running or any type of workout--moving comfort sports bras and the tube--a place to stash all your running gear.
Cool New Fitness Gear
The video features the Fine Form from Moving Comfort sports bra. It's got pretty colors and fantastic support thanks to the "unicup" molds. If you work out a lot (or are just getting started), you know the value of a good workout bra. You don't want to be flopping around on the road to fitness.
For the life of me, I cannot find information about the "tube" belt I feature in the video. I have scanned my inbox and desk and can't find the brand contact NOR is there any identifying information on the band itself. Maddening. I will say the FlipBelt looks very close to the same thing it's also a tubular waistband with pockets. Tuck in your gear and go--no bouncing or adjusting (the two things that drive me bonkers when using other running belts.
What I Carry When I Run
cellphone
ID
Enough cash for a cab home!
It's a safety measure women runners should consider. Plus, if I carry my phone, I can use RunKeeper. I don't usually listen to music, again for safety reasons. I want to be away of my surroundings. Do you carry anything when you run? Do you listen to music?
Momtrends' channel is all about providing fashion and style inspiration to moms. From the trendiest fashions to the coolest gear to beauty trends, we want you to feel fabulous every day.
MORE RUNNING FROM MOMTRENDS
PIN IT!
Use Pinterest to save your favorite parenting articles. Be sure to follow our Running board here.
This is not a sponsored post. Samples were provided for editorial consideration.