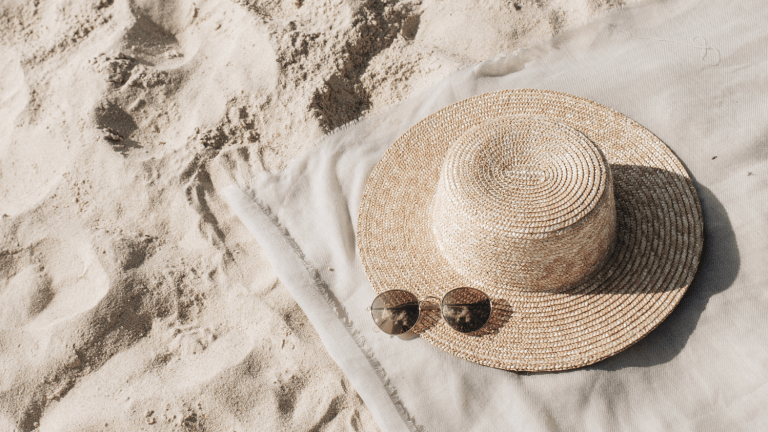 Stylish Beach Accessories for a Day in the Sun, Sand, and Surf
We've rounded up a few totally fun, functional, and stylish beach accessories for a day of fun in the sun, sand, and surf.
I've been coveting this Eugenia Kim sun hat that's been all over Instagram for the past two months. With a wide-brim and the words "Do Not Disturb" embroidered on the front, it's the ideal accessory for a quiet day of reading on the beach. Built-in shade, some peaceful privacy, and a side of fabulousness—sign. me. up. 
Related: The coolest sunglasses for moms right now
Cutest Sun Hats 
But I just can't justify the jaw-dropping $485 price tag—it's bound to get wet and distorted or chlorine stained by the pool. Not for nothing, I also have a reputation for losing expensive summer accessories. Sunglasses might as well be disposable in my book. And, once, a straw hat just blew right off of my head and into the water (au revoir) during a speedy boat ride. It's tough summering in style.
To celebrate the extra-long weekend, I've rounded up a few seriously cool (but not seriously expensive) beach accessories.
More of our Must-Haves for a Stylish Day at the Beach
Of course, the best beach accessory is a cute sweaty baby, but I can't help you there...
MORE FASHION TIPS FOR MOMS
PIN IT!
Use Pinterest to save your favorite fashion posts. Be sure to follow our Summer Style board here.
This is not a sponsored post. All opinions are our own.