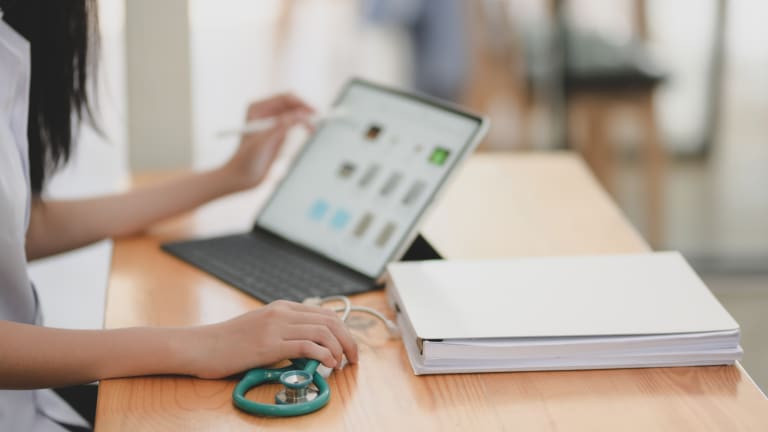 How to Deal with Fall Allergies
We're sharing tips on how to get relief from fall allergies that we got from our visit with an Amwell telehealth service medical provider.
My whole family seems to deal with allergies in some form. Whether it's the seasonal issues my husband suffers from or the year round eczema my kiddos have, allergies always seem to be there. Except for me that is. I have been immune to them, but this fall has been different. I've had this omni present heavy feeling in my sinuses coupled with on and off headaches recently. 
Related: How to Get the Sleep You Need Now
We had some pretty intense weather in my neck of the words thanks to hurricane Irma and it seems to have stirred up something in the air because I've been uncomfortable ever since. So, rather than make an appointment about these fall allergies with my primary doctor or go to a walk in clinic, I decided to give the telehealth service, Amwell, a try again. You may remember when I consulted them about my son's sleep issues a few weeks ago...
Tips for Coping with Fall Allergies
Well, my potential allergies seemed like another great reason to not take the time to leave my house. Haha! My issues aren't so serious that I needed to run to my doctor, but I definitely wanted relief. As usual, the Amwell medical provider that I spoke with had suggestions that I hadn't thought of. She recommended that I try a nose spray twice a day. And she also called in a prescription allergy medicine that's stronger than the over the counter stuff I was turning to. Hopefully, in two weeks time, I'll be symptom free. Because, you know what? Fall is my favorite season and I want to really enjoy it in all its pumpkin filled glory! Thanks to Amwell, I think I'm on my way to kicking these fall allergies to the curb.
How to Use Amwell
Now, in case you aren't familiar with Amwell already, here's how my go-to telehealth service works...You head over to their site or app and create an account. After that's done you will select the type of service you need, in my case it was Urgent Care, then you will enter your insurance information if you have it and choose a provider. I went with the next available provider in the interest of saving time, but you can certainly go with the provider profile that you feel is the best fit for you. And that's all there is to it. 
Connect with Amwell on Facebook, Twitter, Pinterest and Instagram!
MORE SELF CARE FROM MOMTRENDS
PIN IT!
Use Pinterest to save your favorite ideas from Momtrends. Be sure to follow our Fitness and health board here.
Compensation was provided by Amwell. The opinions expressed herein are those of the author and are not indicative of the opinions of Amwell.