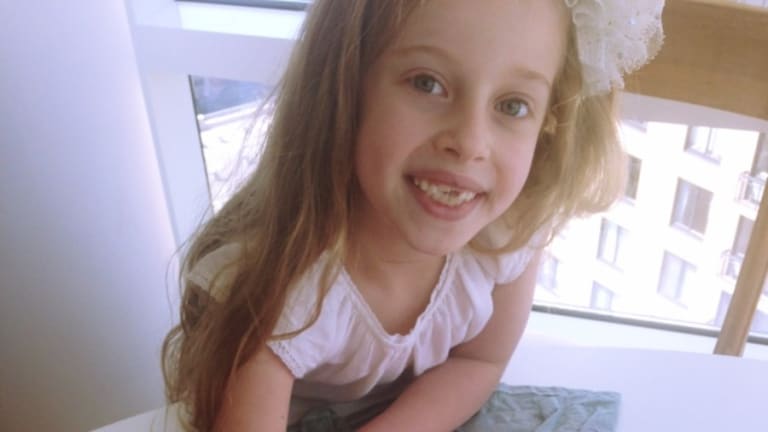 One of my favorite summer pastimes is tie-dying tee shirts! Every summer I gather up the kids and head to the arts-and-crafts store. We fill the bin with armfuls of crafty fun things to do on those long summer days. I pick things I know will keep the kid entertained for a while. What always ends up in the bin are tie-dye kits. My kids love creating these shirts that they wear all year long to remind them of those relaxing summer days.
Related: Cutest watermelon summer gear
Dip-Dye Watermelon Dress DIY
This year we used the dip-dye technique to make this adorable watermelon design and it turned out so cute, you might want to eat it!
It's actually much simpler than regular tie dying and it took far less time to do! Instead of buying those pre-fab tie-dying kits just pick up actual fabric dye. It may be in the same isle at the store but not placed in a cute summer eye-catching package. It may also be a bit less expensive too.
Then use any white clothing item you desire. We love the dress but we also used a tank and socks that turned out just as cute.
Try a baby onsie and I am sure you'd have an adorable little outfit for summer that everyone will be googly eyed over.

Save Money at a Ski Swap
Are the slopes in your future? If you want o save money on ski gear, consider a ski swap.  Connecticut  Ski Sundown SKI SWAP 2021. The Sundown Ski Patrol Ski Swap is one of New England's largest and longest-running swaps. Held in the Ski Sundown base lodge, you'll find a large ...read more
The Ten Best Wooden Play Kitchens For Kids
Cooking is a timeless fascination for children. This type of play goes beyond gender and teaches kids loads of life skills along the way. An investment in a play kitchen is money well spent, as it can provide hours of entertainment. We've rounded up the ten best wooden play ...read more
New Victory Announces a New Season of Shows
We know you're busy planning picnics and summer outings, but we wanted to let you know that The New Victory just announced their new season and it looks fantastic. We thought you'd like a sneak peek of what's in store! Each year the New Vic theater brings culture to tourists and ...read more
Dip-Dye Watermelon Dress DIY Instructions
Here is what you'll need:
Dip-Dye Watermelon Dress DIY Instructions
Start by mixing 1/4 bottle of Red & 1/4 Bottle of Fuchsia Dye to 3 gallons of warm water (the dye will set in quicker with hotter water)
Then mix 1/2 bottle of the green dye in separate bowl or bucket to 3 gallons of warm water
Use plastic or rubber gloves to protect hands from staining and simply dip the portion of the garment into the pink mixture approximately 3/4 of the way up the garment
Then dip the other side into the green mixture
Let both sides soak for about 3 minutes or until you've reached the desired shade (remember the color will fade slightly in the wash)
Then carefully ring out both sides not getting any splatters on the opposing sides
Lay out to dry in grass (or surface that will not stain easily) for about an hour
Then wash separately in cold water
Dry in regular cycle
Then add the little watermelon seeds with a fabric marker
Since fabric dye and tie-dying can get messy, I recommend doing this outside away from anything you don't want to get stained. Add some sunshine and a couple of slices of fresh watermelon for a perfect summer afternoon!
For more fun DIY Crafts for you and the kids, head over to my blog Downtownchicmoms.com.
MORE KID-CENTRIC STYLE PICKS FROM MOMTRENDS
PIN IT!
Need more ideas on fashion for kids? Use Pinterest to save your favorite fashion finds for you and your kids. Be sure to follow our Kids Fashion and Style Board here.
This is not a sponsored post