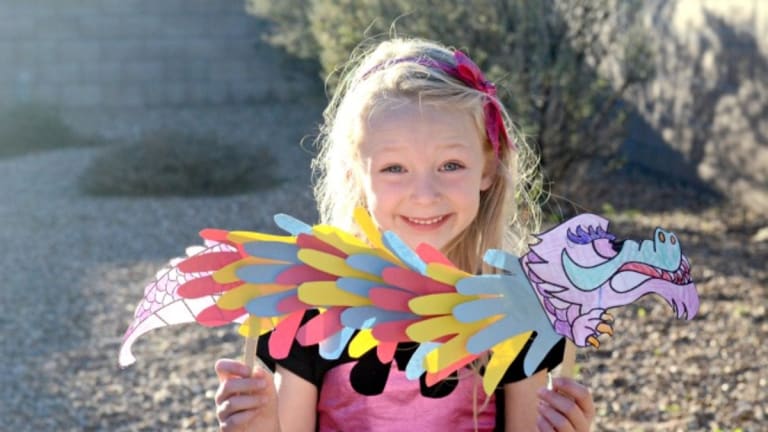 Celebrate Chinese New Year with your kids
Celebrate Chinese New Year with your kids. We've got crafts and cultural ideas to help kids learn about this Spring Festival or Lunar New Year.
We love to celebrate holidays with our kids. While we love to celebrate traditional holidays, we like to branch out and expose our kids to holidays that we normally wouldn't celebrate. It's fun to learn other traditions and holidays. To help celebrate Chinese New Year (in 2021 it's on February 12th), we've rounded up crafts and cultural ideas to help you celebrate with your kids. 
Related: Throw a Holi Color Party with Your Kids
Learning About Other Cultures
This year we're introducing a new feature called Celebrate With Kids Around the World. Through this new feature we'll be sharing holidays, traditions and festivals that are celebrated around the world. We'll share facts about the holiday, books, crafts, food and other ways you can celebrate these holidays with your kids.
Kids are naturally curious about other children and how they live. We hope that with our Celebrate With Kids posts we can open their eyes to new holidays and "celebrate" with kids around the world! Have fun with our first holiday this year!
Celebrate Chinese New Year
It is also know as Spring Festival or Lunar New Year. The Chinese New Year is a celebration of the lunar new year. In the Chinese Zodiac there are 12 animals that correspond to each year. 2021 is the year of the Ox depending on who you ask. It's celebrated of the 1st day of the 1st lunar month. February 12, 2021. Chinese New Year is celebrated in China and around the world. This traditional festival has been celebrated for more than 4 thousand years!
Celebrate Culture to share with your kids 
Chinese New Year preparations are full of superstitions.
Don't clean on New Year day. Instead sweep your house before the new year to sweep away any bad fortune.
Avoid washing your hair on New Year's Day, you might wash away your good luck.
Don't use scissors, you might cut your good fortune
"Gung Hei Fat Choi" is a typical Chinese New Year's greeting and it literally translate to "May you have good fortune"
The color red is considered one of the luckiest colors in China.
Six Crafts to Celebrate Chinese New Year with Kids
None of our crafts were complicated and we were able to make them with supplies around the house. An easy and fun way to celebrate Chinese New Year with kids!
Red Envelops
Children are typical given red envelopes with money inside for good luck. Red symbolizes joy and good fortune.
For our red envelopes I used red paper, folded them into little envelopes and created Chinese symbols on them with glue and gold glitter. I picked up chocolate gold coins at our dollar store to fill them with.
Chinese Fan
The Chinese fan was just paper we colored and a gold pipe cleaner twisted around the handle.
Dragon Puppets
Dragons and loud noises are often a major part of a Chinese New Year celebration. These are thought to ward off evil spirits. At parades and festivals you will see Dragon dances, Chinese lion dances and often lots of fireworks. The louder the better!
We made our own dragon puppet and noisy Chinese drums to parade around with. Our dragon puppet was made using the dragon printable for the head and tail and then we traced her hand on colorful paper and layered them to make the scaly body.
Chinese Drums
We also had fun making noisy Chinese drums.
The kids colored on the backs of paper plates. I glued them together with beads on strings sticking out of the side and stuck it on a popsicle stick.
Paper Lanterns
Decorate for the New Year by making a banner and Chinese lanterns. The paper lanterns were simple to make. The only supplies we needed were construction paper, scissors and staples.
New Year Banner
The banner, just like the red envelopes, are plain red paper, glue and gold glitter to embellish them.
Food to Celebrate Chinese New Year
Uncut noodles are eaten to symbolize the hope of having a long life. We bought a frozen noodle stir fry but if you're up to it, you can try cooking this 15 minute Easy Lo Mein recipe I found after the fact.
Oranges (we used clementines) are displayed to promote wealth and are symbols of good luck in Asian cultures.
Dumplings (shaped like a purse) for good luck.
Seafood for abundance of good luck.
Books to Celebrate Chinese New Year
In Chinese culture the number 8 sounds similar the word "fa" in Cantonese. Fa means prosperity, wealth and success. So, I've rounded up 8 children's books that celebrate the Chinese New Year.


My First Chinese New Year / Dragon Dance / Bringing In The New Year / Emma's American Chinese New Year / Lanterns And Firecrackers / The Dancing Dragon / Chelsea's Chinese New Year / Lion Dancer: Ernie Wan's Chinese New Year
MORE KID-CENTRIC IDEAS FROM MOMTRENDS
PIN IT!
Use Pinterest to save your favorite family travel destinations to help inspire your next trip. Be sure to follow our Travel with Kids board here.
This is not a sponsored post. This post contains some affiliate links.