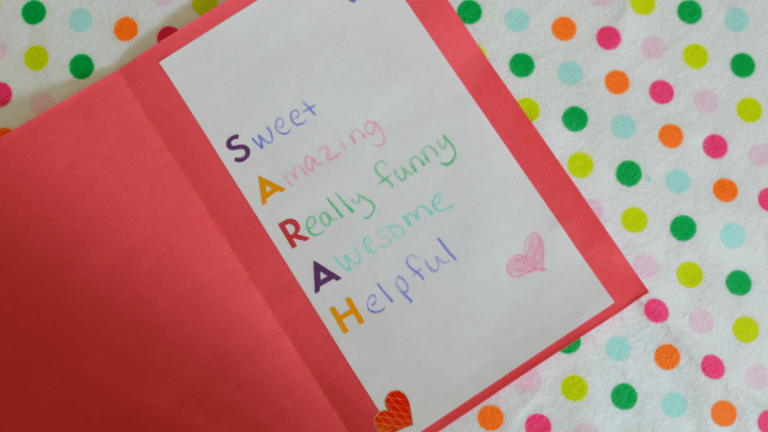 We are so smitten with the American Girl dolls. In fact, the New York City Flagship Store is one of our favorite sites in The Big Apple. Each year we can't wait to meet the newest Girl of the year. A few year's back, Gabriela McBride, was girl of the year! Gabriela is passionate about the the arts, and really finds her voice when she discovers poetry. Gabby has a stutter, and thanks to poetry, she learns to face her fears, overcome her stutter, and bring positive changes to her community.
Why We Love American Girl Gabriela
Like all American Girls, Gabriela learns to believe in the power of her dreams. Gabriela is a poet and a dancer. She loves expressing herself through various art forms. 
Since it's winter, my daughter and I created an easy DIY hat for Gabriela to wear. Check out our video on the Momtrends YouTube channel, to find out how to make this fun and cozy winter hat for your American Girl dolls.
We've loved crafting with Gabriela. We dreamed up a hat for her (check out the video above) and now we've got an idea for Valentine's Day.
Getting Crafty with American Girl
With Valentine's Day coming up soon, we knew Gabriela would use her poetry in her Valentines to her friends. Inspired by Gabriela's love of poetry, we created a name-poem Valentine that's perfect for giving to your BFF.
We love getting craft, especially when it's time to show love. Making Valentine's are a favorite way to craft.

Save Money at a Ski Swap
Are the slopes in your future? If you want to save money on ski gear, consider a ski swap. A swap is a great way to buy and sell used equipment. Most swaps consist of a variety of gear, from brand new to used skis and snowboards to skis; from poles to boots to bindings and ...read more
The Ten Best Wooden Play Kitchens For Kids
Cooking is a timeless fascination for children. This type of play goes beyond gender and teaches kids loads of life skills along the way. An investment in a play kitchen is money well spent, as it can provide hours of entertainment. We've rounded up the ten best wooden play ...read more
New Victory Announces a New Season of Shows
We know you're busy planning picnics and summer outings, but we wanted to let you know that The New Victory just announced their new season and it looks fantastic. We thought you'd like a sneak peek of what's in store! Each year the New Vic theater brings culture to tourists and ...read more
Gabriela Inspired Valentine Poem
Supplies:
Red or pink paper, 1 sheet
White paper, 1 sheet
scissors
glue
stickers - letters and valentine
crayons
Directions:
Fold your colored paper in half to make the card. Cut a smaller rectangle from the white paper and glue it inside. Glue another piece of white paper to the front of your card and write "Happy Valentine's Day" on the outside.
On the inside of the card, use the letter stickers, spell out the name of your friend or Valentine vertically.
With your crayons, write adjectives that describe them for each letter in your friends name. For example, S = Sweet, A = Amazing etc.
Adorn your card with doodles or more Valentine stickers and you're done! You've made a sweet Gabriela inspired Valentine poem to give to your friends.
MORE WAYS TO MAKE IT A HAPPY VALENTINE'S DAY!
PIN IT!
Be sure to follow our Valentines board and pin your favorite ideas.
This is not a sponsored post. We did receive a sample to review. All opinions are our own.