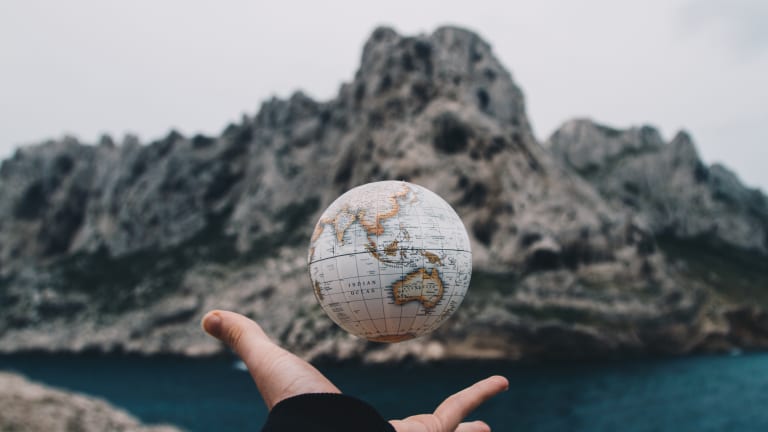 5 Tips to Help Kids Stay Connected During Deployment
We all have kids and we've all faced the challenges that deployments can bring, here are a few things that worked
You probably know that Kate, Jennie and I are all military families. We all have kids and we've all faced the challenges that deployments can bring.
While each deployment is different and each kid reacts differently, these are our top 5 tips to help kids stay connected during a deployment that have helped our families and our kids.
1. Military Books
Books about military families and especially kids who are going through a deployment help kids process their feelings. Reading about a child who is like them helps them realize they are not alone. Books are a great tool for talking about their current deployment and how they are feeling about it.
Daddy's Deployed is one of our favorite deployment books. It's a great completely personalizable book. Personalize your child's book by choosing ethnicity, names, branch of service, cammies or flight suit, family day scene and much more. The Daddy's Deployed book offers kids reminders that their deployed parent is brave and loves them and helps foster happy memories of sending care packages full of love.
There is also a Mommy's Deployed book and Home is Where our Hero Is, great for all those PCS moves.

Here are some other good books we recommend for your military kid's library.
Wherever You Are My Love will Find You | Hero Mom | Daddy's Deployed | My Dad's Deployment Activity Book | Lily Hates Goodbyes | Night Catch
2. Deployment Wall
A deployment wall is a great home base check-in spot for kids. Most kids are visual learners. Creating a deployment wall is a great tool for helping kids visually grasp a deployment.
The main element on our deployment wall is this Dry Erase World Map from Wall Pops. This peel and stick map is reposition able and there are no nails to worry about. It's dry erase so you can circle or write where the deployed parent is.
Another thing that we like to include in our deployment wall is a set of clocks. We set our clocks to "Our time" and "Dad time" so kids can always see what time it is where Dad is.
These clocks can be a conversation starter too. It may be bedtime where kids are but you can talk about how it's morning where Dad is. You can wonder together what Dad is eating for breakfast or talk about the Daddy's weather that day.
3. Daddy Mail Station
We made a quick Daddy Mail Station by stocking a desk organizer with paper, envelopes, stickers and markers for go-to spot whenever kids are thinking of Dad (or Mom). A mail station helps keep the lines of communication open even if they can't always talk on the phone or Skype with Dad.
Whenever something exciting happens or kids have some important news (even if it's something small), our mail station is there and read for them. Kids can down their little milestones as they happen and share them with deployed parents.
4. Daddy Doll
Daddy Dolls are a great personalized gift for kids. Kids miss snuggles from military parents during deployment and Daddy Dolls give kids a snuggle buddy. Customize your doll with Dad or Mom's picture and you can even add a voice recorder for an even more personalized touch.
Daddy Dolls are soft, durable and machine washable! A great toy for keeping kids connected to their parent while they are away.
5. Custom Family Puzzle
This idea was shared with us by our close family friends Michelle and Glenn from our last base. Our girls Ariana and Emme became fast friends, were in Kindergarten together and we took several joint family vacations together. When Michelle found out Richard was going to be deployed they requested a family photo from us and made it into a customized family puzzle.
Here's how it worked.
Each week they mailed us a small envelope with a handful of puzzle pieces for Ariana. Slowly but surely over the weeks during the deployment she created our family portrait.
My daughter loved getting the puzzle pieces in the mail each week. I honestly think they were the highlight of her week.
The last set of puzzle pieces was Daddy's face. We got the last package about the week before Daddy was set to arrive back home! This custom family puzzle also showed Ariana how far along we were in the deployment. When the puzzle was half done, so was this deployment!
Michelle got us the 200 piece custom photo puzzle from Ravensburger Puzzle. It even comes in a custom tin for storage later which I appreciated. Get a 1000 piece puzzle here.
The family puzzle idea is something you could do for a friend who is going through deployment or do it for your own kids. It's such a thoughtful gesture and made a great keepsake!
We would love to hear your thoughts. Have you ever used these tips during a deployment? Do you have any tips to share with us on how you helped your kids stay connected during a deployment?
More for Military Families
Pin it!
Use pinterest to save your favorite pins. Follow our Mom Tips & Wisdom Board here.
Momtrends was not compensated for this post. We did receive samples to review.