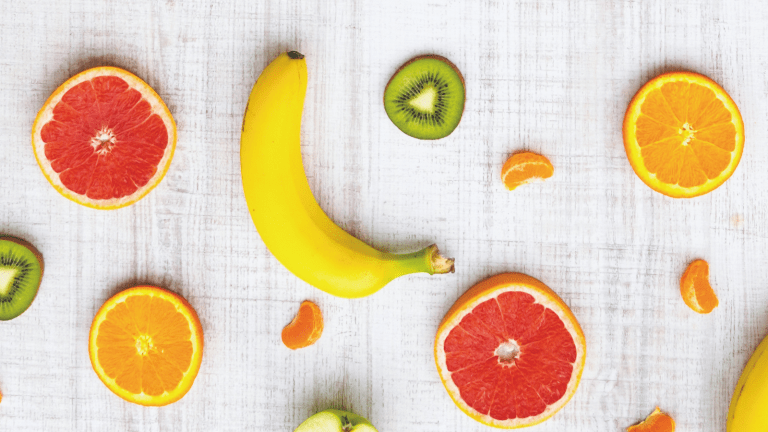 3 Fun After School Snacks
3 Fun After School Snack Ideas using fruit! Power Up the kids for homework and after school activities!
After school for us can sometimes be a little chaotic. I am sure you know the drill. The kids come barreling through the door demanding a snack because they are starving! There are papers being thrown at you from folders and book bags, everyone is talking to you at once trying to tell you about their day. I started combating that after-school chaos by having a fun after-school snack on the table ready for the kids when they walk in.
Related: How to create the perfect mini burger
3 Fun After School Snacks
Here are 3 of our favorite fun after-school snacks that fuel the kids for an afternoon of homework and activities. You've likely got all the supplies on hand to make these tasty creations. It's all about assembly.
Banana Ice Cream Cones
Cut a frozen waffle into a triangle. Slice up a banana and put slices on top of the "cone" to resemble ice cream. Top with a cherry! You can serve this for breakfast, lunch of snack time. and if you are feeling extra fun, add some Nutella.
Almond Butter Owls
This is a great way to load up on fruit. Start with a piece of toast. Top the toast with almond butter. Use banana slices for the eyes and body. Use strawberry slices for the wings and beak. Add blueberries or raisins to resemble the owl's pupils.
Butterflies

This one is great for picky eaters, because it's so darn cute. Slice an orange and then quarter it. Use the quartered pieces as the wings. Put almond butter on bread and roll it up tight. Put jelly on the top of the bread as the butterfly's body. Use pieces of pretzels as the antenna.
These three ideas are playful, fun and, better yet, healthy and delicious. They'll keep your kids satiated until dinner, too, which is important! You can even have the kids help you "craft" these tasty treats as a rewarding after-school activity.
Which one of these fun after school snacks would your kids love to try?
More Fun Snacking Ideas for Kids
PIN IT!
Use Pinterest to save your favorite recipes. Be sure to follow our Recipes to Inspire board.
This is not a sponsored post. All opinions are our own.