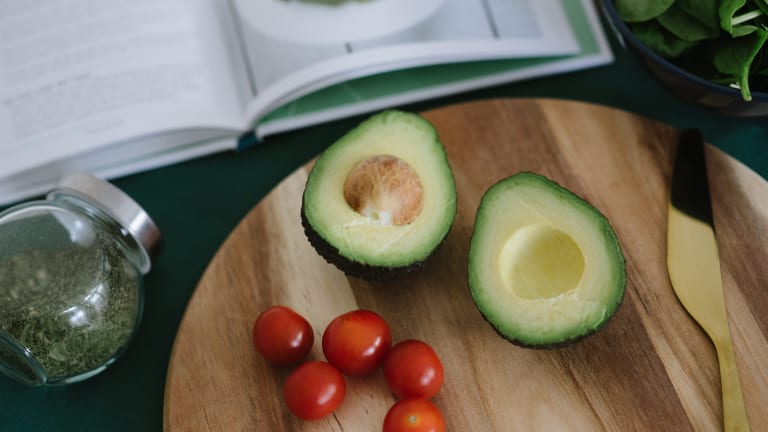 25 Delicious Crockpot Meals for Busy Families
Throw everything in the crockpot in the morning and have dinner ready after your busy day. Sharing our top recipes for the slow cooker of crockpot.
As a busy mom and with the cooler weather approaching it's a great time to pull out the crockpot.
There is something satisfying about coming home to a hot and ready dinner. Balancing work, homework and after school activities, life can get chaotic. We still want to feed our family a yummy dinner though and this is where our crockpot comes to the rescue. Throw everything in the crockpot in the morning and have dinner ready after your busy day.
Be sure to follow our Slow Cooker Pinterest Board here.
We know you are busy too, so we've taken the time and rounded up 25 awesome crockpot meals for busy families. These yummy crockpot recipes are sure to satisfy your hungry family this fall. Start making your grocery list now!
Slow Cooker Lentil, Kale and Mushroom Soup / Giada De Laurentiis
Giada de Laurentiis was kind enough to share this recipe with us. It is meatless, which is perfect timing since many of us have resolved to eat more plant-based meals. Get ready to add a new dish to your Meatless Monday dinners!
Mississippi Roast / Table for Two
This roast has to be the easiest thing I've cooked lately and oh so yummy! It literally takes 2 minutes to dump it all in the crockpot and let it cook until it's fork tender, all day. My family devoured this and the leftovers are even better!
Slow Cooker Sweet Potato Lentil Chili / Delightful Adventures
If you're looking for a meat free meal this one from Delightful Adventures is sure to hit the spot. We love sweet potato in the fall!
Crockpot Tortellini / Katie Deitrich
Pasta is a yummy comfort food and this dish is calls my name on rainy fall evenings.
Slow Cooker Chicken Cordon Bleu / Eating on a Dime
Chicken Cordon Bleu in the slow cooker?! I didn't even know you could do that but it looks delicious!
Crockpot Beef Stew / Life in the Lofthouseon 
Beef Stew is a fall staple around here. My husband would choose to have this filling dish at least once a week.
Slow Cooker Sausage, Spinach and White Bean Soup / Damn Delicious
Now this is a soup! I love that it's chock full of veggies too!
Crock Pot Cream Cheese Chicken Chilli / Rita's Recipes
This creamy chicken chili is one of my favorites to serve when we have company visiting for the holidays. It makes a lot and everyone always enjoys it.
Hobo Dinner (meatloaf and cheesy potatoes) / The Magical Slow Cooker
If your family are the meat and potato kind this hobo dinner will be right up your alley! Mini meatloaf and cheesy potatoes on the side. Just add a salad and you're set.
Beef and Tomato Macaroni Soup / The Kitchen Magpie
This macaroni soup is sure to please the kids and adults alike! Yummy!
Crockpot Creamy Spaghetti / Picky Palate
This recipe calls for a shorter cook (only takes 3 hours) but would be great for the nights you have late dance rehearsal, soccer practice or a football game.
Crockpot Barbecue Chicken / Amee's Savory Dish
This savory chicken dish will be a family pleaser after a long day.
Italian Red Wine Roast Beef / Barefoot in the Kitchen
Like roast? Like wine? You'll like the Italian and red wine crock pot roast beef then!
Crockpot Pulled Pork Sandwich / My Mommy Style
Not everything from the crockpot has to be served in a bowl. This pulled pork sandwich with coleslaw looks amazing.
Vegetarian Crockpot Stuffed Peppers/ Blue Ridge Babe
If you're family likes peppers (my kids don't, boo) these stuffed peppers are where it's at!
Honey Garlic Chicken and Veggies / Damn Delicious
I love that this recipe takes care of your meat and veggies all at once. Seriously I want to dig in right now. This is going on next week's menu for sure!
Easy Slow Cooker Jambalaya / My Recipes
Bring a little creole to your plate with this easy jambalaya recipe for your crockpot.
Slow Cooker Cheeseburger Soup / Creme de la crumb
A new take on the classic cheeseburger, curl up with a big bowl of this cheeseburger soup and pat yourself on the back after making it through another busy day.
Crockpot Ribs / Number 2 Pencil
My husband loves ribs but when the weather doesn't cooperate, or we don't have time to grill we love making our ribs in the crockpot!
Slow Cooker Mexican Quinoa / Chelsea's Messy Apron
Check out this vegetarian mexican dish. I want a skinny margarita to go with it!
Creamy Portabella Mushroom Chicken / Homemade Hacks
I LOVE mushrooms. My whole family does. Excuse me while I wipe the drool off my computer screen.
Chicken Fajita Soup / The Recipe Critic
Just looking at this bowl of beautiful soup is making me hungry. There is no need to go out to dinner when you can have this waiting for you when you get home.
Crockpot Chicken Tikka Masala / The Iron You
I'm a sucker for take out. Serving one of our favorite take out meals to my family would be awesome.
Slow Cooker Butternut Squash Soup / Gimme Some Oven
This butternut squash soup is calling my name. I can practically smell it now!
Slow Cooker Chicken and Dumplings / Love Bakes Good Cakes
Looking for a comfort dish. Chicken and dumplings are a family favorite and sure to please even the pickiest of little eaters.
Slow Cooker Pork Chop Stroganoff / The Midnight Baker
This looks like you slaved for hours but really your crockpot did! Impress your family with this pork chop dinner soon!
More from Momtrends
PIN IT!
Use pinterest to save your favorite recipes ideas. Be sure to follow our Recipes to Inspire Board here.