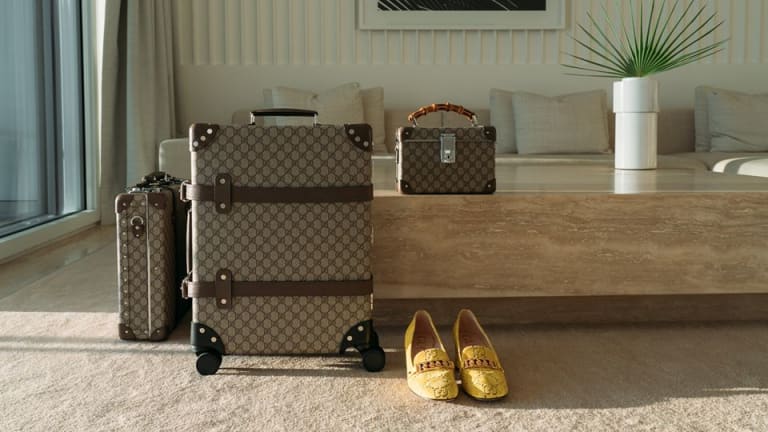 Why We Love the Purse Blog: Exclusive Interview
PurseBlog is a loveletter to style. Meaghan Mahoney Dusil blogs, tweets and otherwise devotes her life to handbags.
I want to introduce you to PurseBlog. Meaghan Mahoney Dusil blogs, tweets and otherwise devotes her life to handbags. I am 100% jealous.
Rather than turn green with envy over her gorgeous blog and great taste, I decided to embrace my love of PB and get some good scoop for my readers. The blog began in 2005 as a labor of love (of handbags that is) and has grown to be a leader in the world of fashion blogs.
Related: Putting together fun outfits for spring


When did your purse obsession start? 
Growing up I was a competitive swimmer and went to a school that required uniforms. My hair was constantly in a sloppy bun and my uniform was set everyday. In 6th grade, handbags became my staple to add variety to a constant school uniform. The purse obsession grew from then on.
What can fashion savvy readers expect from you?Honest reviews, exclusive information, interesting editorial, shopping resources, exciting giveaways, and unique purse photography. We want our readers to come to PurseBlog to read about the latest and greatest in designer handbags and continue coming back because they enjoy what we offer.
Favorite holiday bag? During the Holiday Season I love to opt for bold statement handbags. Sequins, metallic, and patters are my Go-Tos. I have been rotating a Coach Sequin Clutch, Diane von Furstenberg Stephanie hobo in gold metallic, a studded Be&D; hobo, and a classic, my black 35cm Clemence Birkin.
What bag are you lusting over right now? I am seriously lusting for a Balenciaga bag. If only I could narrow down my choice of leather, color and hardware and find the perfect B-Bag! To me, Balenciaga says 'classic' with a serious twist of rocker chic.
Best "affordable luxury" bag? Lauren Merkin for clutches, Rebecca Minkoff for everyday bags, and D'Angel for exotics.
Where and when do you write? Typically I write from home, switching between the couch, bed, table, and desk. A major perk of being a full time blogger is the ability to write from anywhere, anytime. As far as when I write - any given occasion that I find time. I spend the majority of my work day emailing, administering the PurseForum, and writing for PurseBlog, PurseBlog Savvy, and BagThatStyle.
How did the awesome contest (Hermes Birkin) come about? As many of you know, the Hermes Birkin is considered the ultimate and most sought-after handbag. We began working with Portero.com and together planned a major collaboration. We then decided that we should run the most significant giveaway yet, so teaming up with FabSugar.com and giving away the infamous Birkin Bag turned into the perfect fit. It took a good two months to put everything together, we hope that the magnitude of the contest lives up to the expectations!
MORE FASHION TIPS FOR MOMS
PIN IT!
Use Pinterest to save your favorite fashion posts. Be sure to follow our Mom Fashion Pinterest board here.