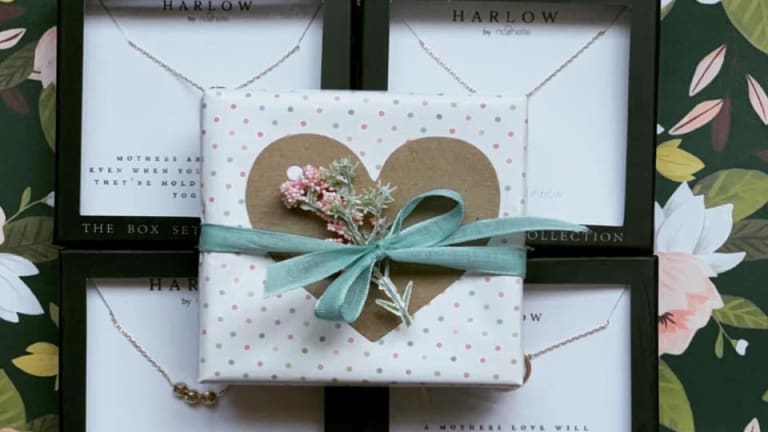 Publish date:
What to Wear on Mother's Day
Let's talk about what to wear on Mother's Day--from the fabulous to the casual and sweet--something for every mom
Let's talk about what to wear on Mother's Day--from the fabulous to the casual and sweet--something for every mom
Hey mamas, it's almost our day! Mother's Day is right around the corner. That special day when our significant others and little cherubs honor us for being a mom will soon be here and I'm sure your family has something just fabulous planned to celebrate you, so let's talk about what to wear on Mother's Day!
Related: Mother's Day gift guide
The Perfect Dress
Around our house, Mother's Day is usually a low kinda day. I'll probably end up rockin' a tank and my trusty boyfriend jeans...If you have Mother's Day plans, however, that require a bit more dressing up, an easy breezy dress is the way to go. You can always throw a cute cardigan over it if you get cold. I know you all aren't experiencing the HOT hot hot weather we are in Florida right now. And even if you have a laid back day planned like moi, you could wear a comfy dress with sweet flats or sandals and still be dressed appropriately. Check out Maggy London for fabulous, reasonably priced dress options.

5 Pretty Ways To Organize Your Jewelry
I admit - I'm guilt. Despite my best efforts, my "jewelry drawer" has become a tangled mess of necklaces, bracelets and earrings. This cluttered collection not only makes it hard to see what I have, but difficult to untangle the pieces I do want to wear! This summer, I'm ...read more
This Year's Coolest Jumbo Pool Floats
Pool season is almost here! I can't wait to relax, read a book, and sip a cocktail while lazily drifting in an oversized float. (Just kidding, I have two toddlers--but a swim mama can dream, right?). If you've got a staycation planned, check out this year's coolest jumbo pool ...read more
Crystal Clear and Pristine: Pool-Cleaning Tips
Tropical Storm Isaiah gave us quite the midsummer surprise here in the suburbs of New York City. We just got our power back on after a whole week of darkness! With trees down, debris everywhere, and lots of uncertainty, one thing we forgot to check on: our above ground Intex ...read more
Perfect Understated Jewelry
Mother jewelry works every day and especially on Mother's Day. I'm totally enamored with the Vrai and Doro Mother's Day Exclusive piece, The Linked Bracelet. You can have your child's initial engraved on it! Speaking of initials, I love Nashelle's personalized options too. How fun is the Super Mom identity necklace?!? This superhero lovin' mama can definitely get behind that bauble.
At the end of the day though, a Mother's Day spent with your loved ones will be a win no matter what you wear!
MORE MOTHER'S DAY INSPIRATION
PIN IT!
Save your favorite ideas to Pinterest. Be Sure to follow our Mother's Day board here.
Momtrends was not paid for this post. We were give samples for review. This post may contain affiliate links. By clicking and shopping, you help support Momtrends and allow us to keep reporting on trends.