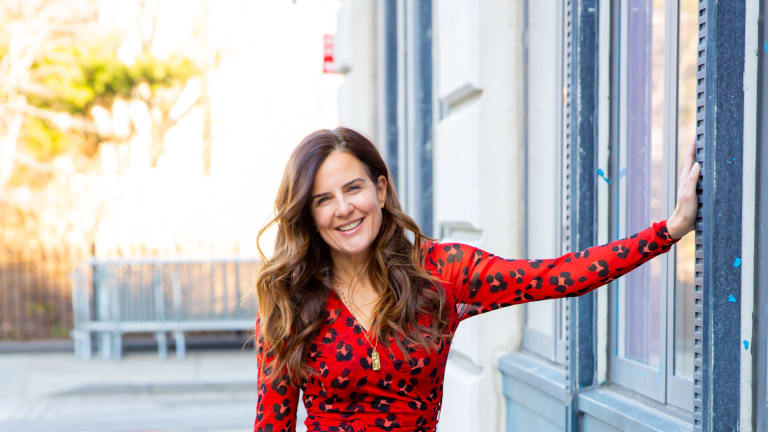 We Found the Perfect Valentine's Date Night Outfit
You'll feel fabulous in this date night dress from cabi. It's just one of the many pieces that caught my eye from the 2020 cabi spring runway show.
With the biggest date night of the year coming up, I thought I'd share the dress that is making me so happy right now. It's a new piece from the cabi 2020 Spring Collection and I think we've found the perfect Valentine's date night outfit. No matter who your date is or where you are going you'll feel fabulous in this dress from cabi. It's just one of the many pieces that caught my eye from the cabi spring runway show. They call it "The Scoop" I call it the most important fashion event of the season.
Head here to see the full Spring 2020 cabi collection
All Things Spring from cabi
When it comes to fashion, spring has arrived. Now is the time to brighten up your closet with cabi's latest collection full of vibrant prints, bold colors and tons of "wearability." 
After I had a second to take in the collection video online, I picked a few of my favorites. I'm excited to share that this spring I'll be showing off my selections and my personal style as a cabi ambassador. Today, I'm sharing the first of my picks. 
And I went big! 
What I'm Wearing for Valentine's 
I'm wearing the Siren Wrap Dress from the cabi Spring 2020 Collection. This silhouette is stunning on so many sizes. It plays up all the curves without adding bulk. The red print couldn't be any more fun. Sure, it'll look smashing on Valentine's Day, but I'll also wear it to do presentations. I say: "Why blend in when you can stand out!" 
Some good news, cabi keeps expanding sizes. This fun dress comes in sizes XS-XXL. Beauty doesn't have a designated size, and cabi knows that. This fun wrap can also be opened up as a "topper" that'll be a fun summer style for me.  Oh, and the matching shoes? Yeah, I couldn't resist. The Siren sandal in this hot red color looks great with this dress, but it's also going to be my go-to sandal. The height is perfection!
Why Cabi Stylists are Special
Ready to jump in to this collection? You can start shopping online to get a jump on spring. And then I highly suggest connecting with a Stylist. Cabi stylists are a great help on helping women find dresses, like the Siren, that flatter and make a mom feel fabulous. I know the feeling of dreading going into a boutique. The older I get, the younger the sales help looks. Cabi Stylists are women and moms with busy lives and a world of experience. They are in the relationship building business. If you look good in your 2020 cabi Spring Collection, you'll be back for more. 
Oh, and I should mention, cabi does a great job of making clothes that look fantastic for MULTIPLE seasons. As I've shared, I believe in shopping my closet, before I add new pieces to my wardrobe. Cabi knows women often feel overwhelmed by stuff and the lack of time to shop for all the things.
Loving the Way You Feel is Always in Style
How do you feel about what's in your closet right now? If your answer is "meh" you need to make sure you check out the cabi spring collection. It's loaded with color, print and pieces that will have you swinging into spring. I can't wait to share more of my picks with you. Be sure to follow along here and @momtrends on Instagram.
Shop the cabi Spring 2020 Collection online here
MORE FASHION TIPS FOR MOMS
PIN IT!
Use Pinterest to save your favorite fashion posts. Be sure to follow our Mom Fashion Pinterest board here.
This is a sponsored post.