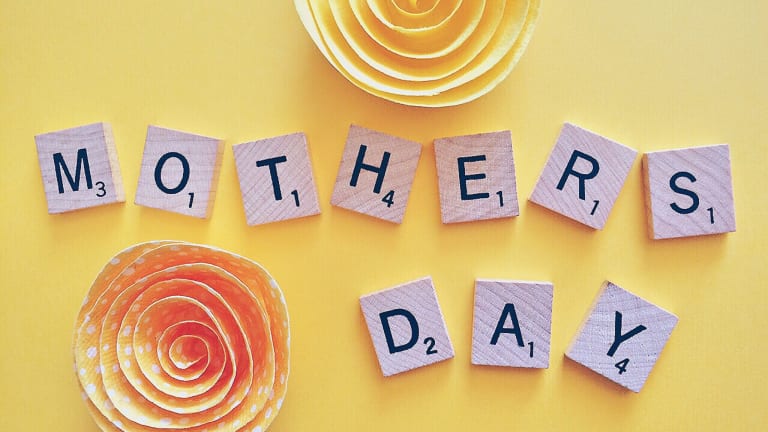 Publish date:
Special Zulily Mother's Day Collection
With zulily you don't need a stylist and great lighting to make you feel and look fabulous.
With zulily you don't need a stylist and great lighting to make you feel and look fabulous.
I'm so excited to share this special zulily Mother's Day Collection that I helped curate. A few weeks ago, I flew out to the zulily headquarters in Seattle to soak in the culture and do a little fashion collaboration. Yes, oysters were consumed, and yes it rained, but the most important YES is that I spotted some great trends that moms can get at zulily.
All the fun photos you see here...you can shop the looks this week at zulily.
Fabulous florals? check.
Flirty dresses? check.
A new bag and necklace for mama? check and check.
You know, one of zulily's values is that they "work for mom." The buying team selects fashions that are mom friendly in both style and price and then the creative team makes everything looks so darn good.
I got to play with the most creative folks from the beautifying crew to the stylists to the photographer—they know how to make a mom feel appreciated. Take a look at this fun video showing you what goes on behind the scenes:

Five Tips To For a Girl's First Leg Shave
Do you remember your first time shaving? Mine wasn't pretty. I snuck my dad's razor and shaved my legs dry. It wasn't pretty. Get your daughter ready for this rite of passage with the right tools and a quick education. We've got five tips to help you navigate your daughter's ...read more
Why You Should Add Wild Blueberries to Your Diet
Do your New Year's goals involve healthier eating? Adding more fruits and vegetables to your diet? Or even adding tasty new recipes to your repertoire? We've got five reasons for you to add wild blueberries to your diet. Our friends from the Wild Blueberry Association have ...read more
Why Moms are Loving This Blueberry Couscous Salad
It's blueberry picking time. And while most blueberry recipes revolve around baked goods, we've got something different to share. First, a few sentences singing the praises of this lovely fruit. Blueberries are high in antioxidants, improve memory function and reduce the effects ...read more
What you'll see in the video and the photos will be available this week in a special sale for moms who care about style. With zulily you don't need a stylist and great lighting to make you feel and look fabulous.
Shopping Zulilu for Mother's Day
And since you all know I love to share, I'm sharing what I wore with you all FIRST! Head to zulily to sign up and shop here. Remember, at zulily you need to act pretty fast, things sell out and sales are timed to get you the best fashions fast. Hey, most mamas don't have hours and hours to shop anyhow.
This curated zulily collection is called "By Moms, For Moms." It's perfect for Mother's Day shopping. You can treat yourself to something pretty and nab something great for your BFF mom-friend in the process. My sale is just the beginning of a month-long zulily celebration of motherhood. If I might suggest...be sure to nab a floral dress for spring. I'm showing long, short and in-between. There's something to perk up your closet for sure.
My "By Mom, For Mom" Mother's Day campaign, will be live from today (Monday, 4/24) through Saturday, 4/29 @ 6am! This week, I'll be doing lots of sharing to encourage you to hop on zulily and treat yourself to something new for spring. Remember when mom feels good and looks good it shines through in everything she does.
This week I'm joined by three other awesome social influencer moms – Anna Luther of My Life and Kids (@LifeandKidsBlog), Carly Anderson of Lipgloss & Crayons, (@lipglossandcrayons), Kristin Lesney of Our Ordinary Life (@OurOrdinaryLife)—be sure to check out their sales too. And then on May 1, zulily will feature amazing mompreneurs Erin Bickley and Jenny Greer of Hold Your Haunches, Lori, Kari and Jodi Caden of Belly Bandit, Kathy Ireland of Kathy Ireland® Worldwide, Lucy Keehan of Firmiana, Liesl Hoopes of Lazy One, Ashley Oakley of Smocked or Not and Ariella Weitzman and Debbi Schulman of Planet Motherhood. There are a million reasons to download the zulily app to your phone and check it!
MORE MOTHER'S DAY INSPIRATION
PIN IT!
Save your favorite ideas to Pinterest. Be Sure to follow our Mother's Day board here.
This is a sponsored post.