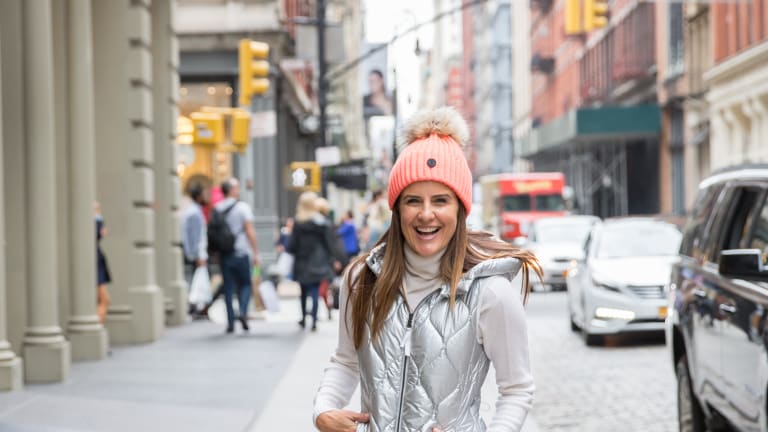 Mountain Chic for NYC Street Style
Bogner takes on Manhattan
It's that time of year, when I start dreaming of snow. As I write this I'm heading to Colorado to do some early reporting on the season. While I love spending time in the mountains, my "real"  life is in NYC. And it snows here too! And it gets really, really cold. While my ski parkas might be great on the mountains, most of them won't pass my city chic standards. That's where Bogner comes in. Bogner is all about mountain chic for NYC street style. 
To take on this fashion assignment, I teamed up with a new friend, Erin Busbee . She's a blogger and a style icon. She was visiting NYC to run the New York Marathon and we spent a morning together on a street-style project.
Bogner has been in the business of keeping it fashionable when it snows. While we all know them for the mountains, I want to inspire you to take Bogner to the street. This winter give Bogner Fashion a whirl wherever you are.
The Perfect Bogner Beanie
Let's start with the perfect little hat called the Leonie knit hat. Because we can all use a beanie with a poof. The pompom in Finn raccoon is the icing on the cake giving the style its luxurious charm. Shop the Leonie knit hat here. 
Shiny Silver Vest for Fall
Beanies are fun, but vests are fabulous. Erin and I each styled our vests to embrace our own style. I got to wear the Gigi Quilted Vest in silver. This lightweight vest is perfect for travel and for your everyday mom life. I paired it with jeans and my favorite Blundstone Australia boots. I love this easy style and I'm going to love mixing it up with black, cream and all sorts of grey too. Shop the vest here.
More Style Please from Busbee Style
I'm going to be posting more from my fashion experiment with Bogner and Erin. Until then, for more information head to Bogner.com
You need to see Busbee Style. One of my latest favorites is her recent posts on styling faux fur. She's got a great eye for those of us over 40. If you love the whole mountain meets chic aesthetic, you've got to follow Erin.
Pin it and Wear It!
Use pinterest to plan your wardrobe. It's a great place to get outfit inspiration and to plan your shopping trips.
This Mountain Chic for NYC Street Style feature is not sponsored.