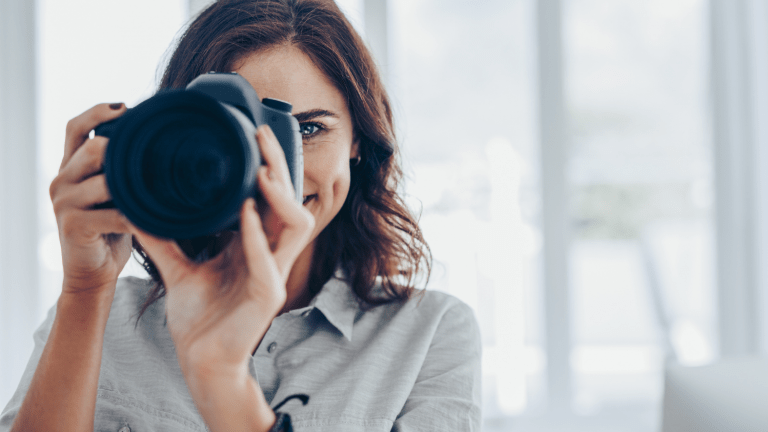 #MomsLove: Celebrating Our Little Ones With a Fun Photo Shoot
We partnered with the phenomenal team at Classic Kids for a #MomsLove photo shoot.
A mom's love is limitless.
When I was pregnant with my second child—a daughter—I couldn't imagine loving her as much as my first. I knew I would, but I had a hard time understanding how this would happen. My heart already felt so full—how could that instant connection take place again? How could someone be capable of that much unconditional affection? And then she was born. And just like that, my love multiplied.
My kids are growing fast—too fast. It's scary. And as much as I'd like to cherish every single moment, I admittedly get swept up in the daily monotony—the tedious routines, the terrible toddler tantrums, and the everyday exhaustion that comes with the territory. I have to remind myself that, yes, this is the hardest job on earth, but it's also the most rewarding. And no other gig pays in hugs, kisses, and endless adoration. I accept.
This Valentine's Day, Momtrends is celebrating the purest and most all-consuming love. We partnered with the phenomenal team at Classic Kids for a #MomsLove photo shoot featuring a few of our favorite brands and a handful of NYC bloggers and their kids. It was an amazing opportunity to capture the incredible love that exists between parents and children. (An event honoring a "mom's love" with products "moms love"—what could be better?)
Lindsay, one of the lead photographers, at Classic Kids New York on the Upper East Side, is nothing short of brilliant. She immediately put all the kids at ease and made the photo sessions playful, fun, and lighthearted. It was less about taking the perfect staged photo, and more about snapping real, beautiful, and tender moments.
I have so many photos of my children, but so few of me with my kids—so I was very excited to be in front of the camera, for once, with my precious little pair. Dressed in absolutely adorable spring styles from Le Top, my babies proved to be superstar models. (Or maybe I'm biased.)
My son wore chambray pants and a matching hooded jacket, but the star of his Le Top outfit was definitely the seagull tee. ("Mommy, there's a beach duck on my shirt!") Meanwhile, my two-month-old baby girl was dressed in what may be the world's most darling dress. Adorned with radishes, it went perfectly with her endless rolls and multiple chins! Needless to say, I am now Le Top's biggest fan.
My grownup ensemble might not have been quite as cute, but I did get to wear a beautiful necklace by Posh Mommy. The gold tag features a tiny cut-out heart—which couldn't be more appropriate, for Feb. 14 (or any other day of the year).
Here is another Momtrends mini model in a Le Top outfit. If this shark hoodie doesn't make you smile, I don't know what will.
But we digress... Back to the shoot! Posing for the camera, our blogger-friends' kids looked sweet and stylish in bright and colorful clothes from Zutano. (Seriously, these styles are all so vibrant. Is it spring yet?) A big shout-out to Stride Rite for all the adorable shoes too!This mini fashionista proves that you can mix and match patterns. Stripes, floral prints, and bright colors make quite the stylish statement.
These brothers know how to ham it up for the camera.
Another happy camper doing a little light reading with an I See Me book.
That monster hoodie warrants another photo!
Such a precious pearl! We love a girl who knows how to accessorize.That hot pink top and that happy smile light up the room!
Someone loves the camera!
What a wonderful day it was... I'm so grateful to have been a part of this special #MomsLove photo shoot. It served as a reminder that my babies aren't going to be, well, babies forever. I have to try to be present, enjoy our giggly cuddle-time together, and take lots and lots of photos (preferably in super-cute clothes!).
Happy Valentine's Day. Make the most of it, and have a joyous time celebrating with your little loves! I know I will.
This is a sponsored post.