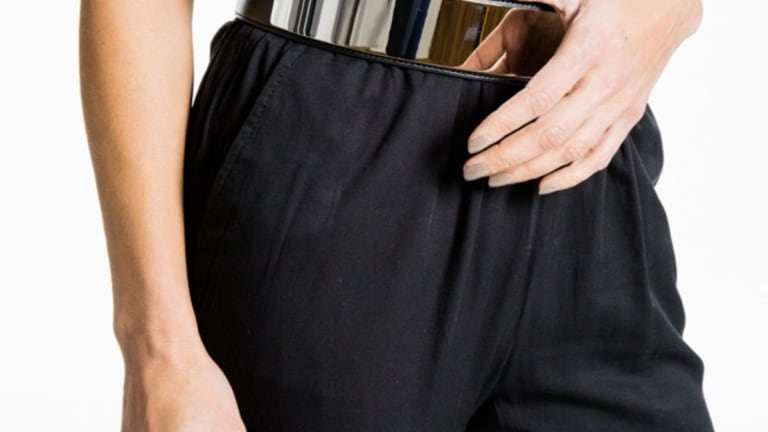 How to Style a Jumpsuit
Try a jumpsuit, one-piece dressing for busy women who like to play with trends.
Did you jump into this trend? I was a late adopter. I've been skeptical of the usefulness of the jumpsuit, but the fashionistas wore me down. Now I am a true believer and want to share my tips on how to style a jumpsuit.
Related: Trying the new flightsuit trend
Jumpsuit Styling Tips
The sleek appeal of the jumpsuit won me over. Like a dress, you just need to reach into your closet for one piece and you're done. I like that simplicity.
First step is finding a great fit. Baggy jumpsuits are just not on trend, look for a one-piece suit that flatters your figure. Low cut options will be great for curvy girls, and sportier cuts are great for ladies like me who have a more rectangular shape.
When to wear the Jumpsuit
While you won't find me scooping up dozens of these, I did love this black one from LOFT. It's easy to accessorize and great for travel.
This jumpsuit is the alternative to the little black dress and I like the way I can dress it up or keep it casual.
Do you own a jumpsuit? Would you wear one? Let us know what you think about this trend.
FOR MORE SUMMER FASHION INSPIRATION CHECK OUT:
PIN IT! AND SHARE THE STYLE
Love the look? Add it to your fashion Pinterest board to get inspired. Be sure to follow our Summer style board here.