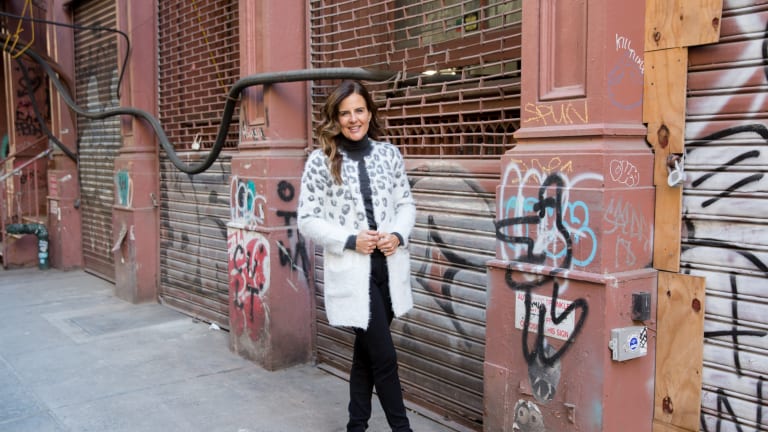 Holiday Style at Home
Dressing up for staying in
You did it! You made it to Christmas week. Congratulations for all the work you've put in to get her and, I hope, savor this last bit of holiday magic. Most of the parties should be done and it's time to cozy up, open presents and savor the flavors of the season. Holiday style at home for Christmas should be easy, comfortable and a little festive.
Tips for Dressing up for staying in
Sure you can go the route of a Christmas sweater like this cute one from Lands' End, but why not put a twist on the theme and try a holiday cardigan.
I'm a huge fan of the cardigan. Back in the days when I went to catholic school in Annapolis, Maryland, I wore a cardigan every day (navy, it worked back to the plaid skirt) and for decades after that I avoided them like the plague.
But a cardigan can be a chic mom's best friend. It can make you feel pulled together (similar effect to wearing a blazer) and can skim the hips in a very flattering fashion.
Holiday Style at Home
For my holiday season, I've been wearing this cheetah print cardigan nonstop. I I got it for a Dress Barn campaign and haven't taken it off since. 
I'm pretty keen on animal prints, but this is a lighter and more festive version. I love the touches of silver and the longer threads (they call them "eyelash detail") that make this a bit dressier. 
Shop the cardigan here on Dress Barn (it's under $40)
What are you wearing this holiday season to stay festive and be cozy? 
For more ideas on holiday style check out this feature on sweater dresses.
Pin it and Style it!
Use pinterest to save your holiday outfit inspiration. It'll make shopping and getting ready for parties, so much easier.
This Holiday Style at Home feature is not sponsored.