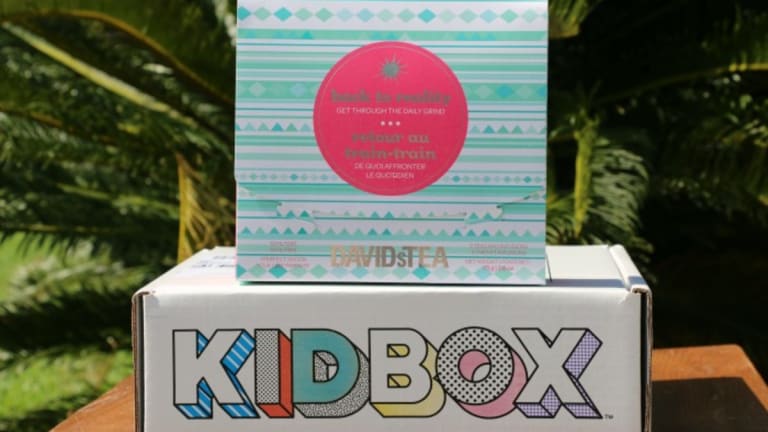 The Best Subscription Boxes for Moms and Kids
We rounded up some of our favorite subscription boxes for moms and kids today. From fashion, to beauty and even tea, we've got it all!
I love love love subscription boxes...Who's with me? I know it seems like a new one comes out every day, but frankly, I'm willing to try most of them. What can I say? I'm all about surprises! Haha! And that's just what a subscription box is full of...surprises! You never know what you're going to get. Luckily there is no shortage of fun subscription boxes for moms and kids. In fact, I tried a few new ones out recently so I could give you the lowdown.
Related: Best monthly subscriptions for toddlers and babies
I have to start with the kid box, yes, it's literally called Kidbox, because I'm so obsessed. It's basically personal shopping for your little one. You fill out an online profile and are sent a box filled with outfits that are just perfect for your kiddo based on the preferences you filled in. 
I couldn't have been more thrilled wth the looks we were sent for my pre-schooler. She's facing fall in serious style.! This is her favorite outfit from the box. The Limited Too jogger pants are super comfy and the Kensie sweater is super soft! And they go perfectly with her June & January bow and Freshly Picked moccasins, both of which are personal favorites. This girl doesn't want to have sacrifice comfort for style...Just like her mama!
And next we have my favorite thing next to fashion...caffeine. Ok, this isn't exactly a subscription box, but David's Tea offers a variety of multi-tea gift box options that should tempt any tea lover. This has holiday gift written ALL over tit no? I may just have to pick up another one for myself too. Haha!
Ok, ok...Birchbox isn't even close to being new, but stick with me...I just started receiving them regularly and I'm officially in love. It's an outstanding way to try out new products without having to commit to full size bottles. How many times have you bought something only to not have it work out, then you're stuck with a big bottle of something you can't use. With Birchbox, you get to test out fun new products and decide whether you want to really commit.
So, which subscription boxes for moms or kids are you loving lately? Inquiring minds want to know!
MORE SUBSCRIPTION BOX REVIEWS FROM MOMTRENDS
PIN IT!
Use Pinterest to save your favorite finds to support women. Be sure to follow our Mom Boss board here.
This is not a sponsored post. We did receive samples and it does contain affiliate links.
For even more Momtrends, follow us on Facebook, Twitter,Pinterest and Instagram.