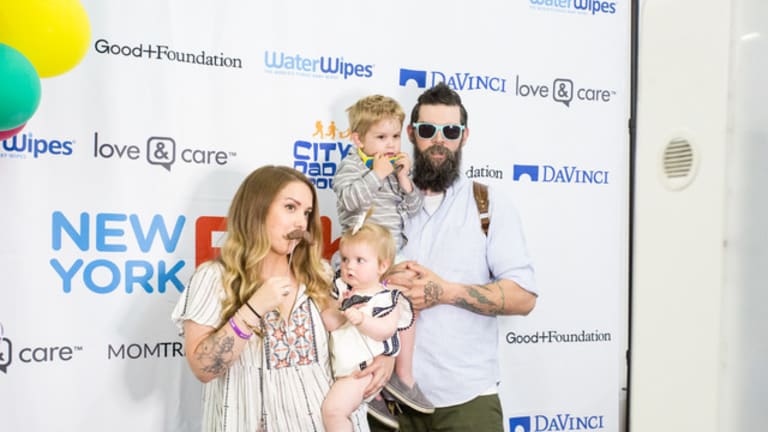 Publish date:
New York Baby Show and #NYBSBlogger Event
New products for new parents in NYC at the 9th Annual NYBS
We love spotting trends! That's why we never miss a New York Baby Show. In its 9th year, this show is the premiere place to hunt down the latest and greatest baby gear.
New products for new parents in NYC at the 9th Annual NYBS
Over 5,000 families headed to Pier 94 in Manhattan to take part in the NYC portion of the Baby Show Series. Expectant and new parents spent the weekend checking out the best brands and services for young families. 
The event also featured an inspiring menu of speakers, including experts on car-seat safety from Chicco, experts on childcare from KinderCare Education Centers, and local parenting expert and bestselling author Twiniversity founder Natalie Diaz as the Keynote Speaker both days. 
"We are thrilled with the turn out and positive feedback from our 2019 New York Baby Show," says John Hurley, President of The Baby Show Series. "Both in terms of the variety and quality of the vendors, partners, and speakers, as well as the engagement and energy demonstrated by the attendees, it was an overwhelming success."
For the first time ever, MyRegistry.com—the premier destination for universal gift registry services giving users the ability to create one centralized registry for their baby showers—was on-hand for all guests to use at the New York Baby Show. Guests could use the MyRegistry app to turn their iPhone or Android into a barcode. 
"This is a perfect example of how we are improving on an already winning Series," Hurley adds. "As the industry geared toward new and expectant family increasingly looks to sell, interact and educate consumers, there is no better opportunity for manufacturers and marketers to reach thousands of families up close and personally!"
Momtrends #NYBSBlogger Blogger Lounge
In addition to spotting trends, we also host more than 50 of NYC's top bloggers in a lounge. This is a spot to gather the moms who will scour the show on the hunt for the best brands to share with their audiences. 
Check out our #NYBSBlogger highlight reel here:
Favorite Brands at the New York Baby Show
There were more than 150 brands exhibiting at the 2019 New York Baby Show. Lead sponsors included DaVinci Baby, Love & Care, and Water Wipes. We stopped by many of the booths to see what's new and loved the products we saw from Honest Company, Nomi, Happy Baby and many more.
Two of our favorite products that really stood out were the innovative play mat called Squishy Mat. We love it when clever moms solve a problem. 
This mat is compact and easy to carry and also easy to clean. It's made of non-skid memory foam. Find out more https://www.squishymats.com/
Check out our review of the Squishy Mat
We were also crazy about the Savor school years system. The School Year's Edition Keepsake Box is perfect for busy parents who have great intentions of getting organized, but just need a little help.
Savor designs modern keepsake boxes make it super simple and chic to save the family memories that matter most. This box goes from the first day of school through high school. 
The boxes are meant to be displayed like beautiful books and passed on proudly to the next generation. 
Check out our review of Savor Boxes
Find out more https://savor.us/
This New York Baby Show and #NYBSBlogger Event feature is sponsored.