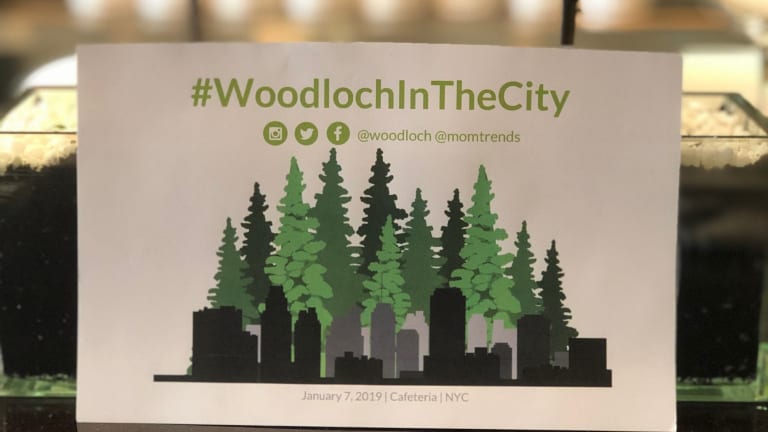 We are big fans of Woodloch Resort here at Momtrends. In fact, we've been holding our annual team summit and retreat at this sprawling Poconos property for the last couple of years (and we hope to continue this cozy tradition). 
It's the perfect year round destination for families, friends, and, yes, even co-workers... so we had to share the love and spread the word to a few of our favorite NYC blogger friends.

Save Money at a Ski Swap
Are the slopes in your future? If you want to save money on ski gear, consider a ski swap. A swap is a great way to buy and sell used equipment. Most swaps consist of a variety of gear, from brand new to used skis and snowboards to skis; from poles to boots to bindings and ...read more
The Ten Best Wooden Play Kitchens For Kids
Cooking is a timeless fascination for children. This type of play goes beyond gender and teaches kids loads of life skills along the way. An investment in a play kitchen is money well spent, as it can provide hours of entertainment. We've rounded up the ten best wooden play ...read more
New Victory Announces a New Season of Shows
We know you're busy planning picnics and summer outings, but we wanted to let you know that The New Victory just announced their new season and it looks fantastic. We thought you'd like a sneak peek of what's in store! Each year the New Vic theater brings culture to tourists and ...read more
We invited a few influencers to a breakfast celebrating 60 years of Woodloch. The four-season family resort, nestled in a mountain lake vacation setting, has been regaled as one of America's "Best Inclusive Family Resorts". Owned and operated by the Kiesendahl family since 1958, the destination is known for its traditional warm hospitality. 
With hotel-like accommodations, cabins, townhouses, and full homes to enjoy, there is  a comfortable setting to meet every groups' needs. Guests can enjoy over 30 scheduled activities every day (everything from art classes to baking to boating to bowling to swimming, winter tubing, and more), lots of amenities, incredible daily entertainment, and, with the American Plan package, phenomenal meals. The resort boasts a championship golf course and a renowned spa. Plus, there are loads of kid-friendly events and special seasonal adventures.
At our casual breakfast, we watched a great video about the history and making of the resort that believes, "together is a great place to be." We're so excited that our influencers will get to experience everything Woodloch has to offer with their own families--and we encourage you to check it out with your loved ones too.
This is a sponsored post.