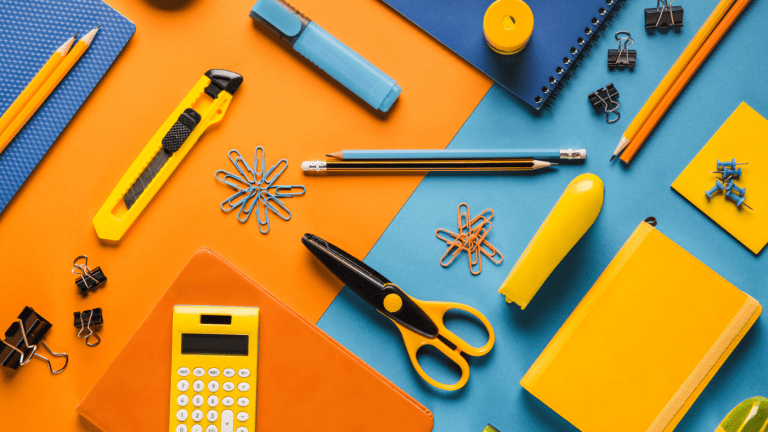 Back To School Event
Momtrends kicks off the new school year with top trends for influencers.
Earlier this week we hosted the liveliest Back To School event in the city. We gathered a team of experts along with a sassy group of bloggers to prepare for the upcoming BTS season. The event was held in the west village's premiere kid's space, Go Pop Kids, a divine spot where kids learn, play, and socialize. Over the past ten years, the program has flourished, currently offering Babymoves, Perry Street Pre-School, Think Tank, Afterschool, and NYC Kids Camp.
Related: Back to school essentials
Alicia (Mommy Delicious) and Kim (Foodie City Mom) enjoy the setting.
We kicked off the night by sipping Temps De Flors ($13.99), a smooth Spanish floral blend, and eating healthy lunch box foods like, carrot coriander dip, turkey pumpkin wraps and Samba 99 bars. We listened to Amie Valpone from TheHealthyApple.com, who simplified the daunting lunch box preparation task by offering two recipes for a week of lunches. She recommended saving time by preparing grains, fruits and veggies in advance. Guacamole, salsa and chips are her 'go to' staple for any lunch box. Check out TheHealthyApple.com for recipes galore.
Linda (NYCSingleMom) and Serena (MamaGoesNatural)
Moving from the lunch box to the closet, Zappos.com was on hand for styling moms and kids this fall. Ladies, toss those sweat pants and try on a fall trend, like a striped sweater, layered with a bright colored shirt, flair jeans and the wedge heal (Michelle serves as our model!).
For the kiddos, let the fun begin with bright colors (hot pink and orange), mixed patterns, glam sparkle and tons of layering. Smother those precious feet in the Sketchers ballerina shoe that spins and the Clark original dessert boot. You can shop at home with Zappos.com for all your back to school apparel and shoe needs. Enjoy their fabulous no-hassle, 365 day return policy.

Welcome your kids home from school with a new pair of Giesswein house shoes. The Austrian company promotes clean and healthy living without sacrificing style and comfort. The house shoes are all natural, wool (very soft wool that is), with a flexible and breathable design. The rubber sole prevents slipping, the anatomical insert provides support and the wool omits odors. The shoes retail for $50 to $70 and are sold at Giesswein and Zappos.com. Two lucky guests went home with a mother/daughter pair of shoes!
Getting organized for the school year is always a struggle. Managing two school calendars and after-school activities can be daunting. Take it from Nina, founder of momAgenda, who was once considered a disorganized "flake" by other parents, now brings us stylish day planners, folios and accessories for staying organized. I love the free printables (including a mom's BTS checklist) available online at momAgenda.com.
Nina shared a few tips for staying organized:
Have a calendar!
Have a second calendar- one that is displayed for the whole family to see.
Delegate responsibility.
Have a place for everything. She created a homework station equipped with all the supplies necessary for study time.
A fabulous basket filled with momAgenda products was given away to one of our very lucky guests. Thank to Heather (ThetaMom) and Nina (shown here with Monica from MacaroniKidsUES)
Next, Stephanie Scott Harbour from Mom Corps NYC, a search and staffing firm for non-traditional jobs, shared valuable information on working and motherhood. She stressed the importance of staying current - employers want to see a continuous employment history. 
Tips for moms who wish to re-enter the workforce.
Get your resume in a good place. It takes 15-30 seconds to impress.
Do an internet check on yourself and make sure it is clean.
Network - have 5 coffees a week.
Prepare for an interview with a friend. Video tape it.
Know what you want and stick to your guns.
Ensure that everyone in the household is onboard with your return to work.
Throughout the evening guests perused the hottest Back to School products while networking with brands and fellow bloggers. Britax showcased their top-rated car seats, the Frontier 85 SICT and the Parkway SG & SGL, essential for safe travels to and from school and anywhere. Three guests drove home sporting these awesome seats!
Lauren (A Mommy in the City) shows off her new car seat!
Award-winning MadPax boasted the best swag bag (and BTS bag) in town - each overflowing with incredible products!
MORE BACK TO SCHOOL ORGANIZATION FROM MOMTRENDS
PIN IT!
Use Pinterest to save your favorite recipes. Be sure to follow our Back to School board for more tips.
This was a sponsored event put on by the Momtrends event team. Many thanks to all of our sponsors who made this night possible!