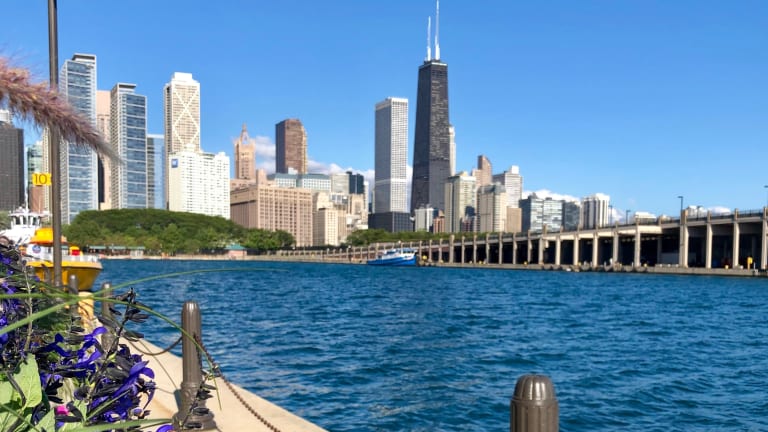 2019 Chicago Baby Show #CHBSBlogger Recap
Influencer Moms join the family fun on Navy Pier with Chicago's largest baby show
Last weekend, Family Media Holdings LLC held the 3rd Annual Chicago Baby Show at the Navy Pier in Chicago; and, once again, Momtrends was a part of it. We brought our mom-influencer friends together for a morning of connecting and trend spotting, and we want to share our 2019 Chicago Baby Show #CHBSBlogger recap. It was awesome to be a part of this event that welcomes thousands of families from the Chicagoland Area, making it Chicago's largest consumer event for new and expectant families. 
Influencers and show guests explored hundreds of booths offering a mix of top products and services for pregnant mamas, babies, and toddlers. There were also amazing speakers, including bestselling author, and Twiniversity (the #1 resource & support network for parents of twins) Founder Natalie Diaz as the Keynote Speaker both days.
2019 Chicago Baby Show Momtrends Top Picks
Our own trendspotter, Sherri, made the rounds at the show too. She shared her top three "mom trends" with us.
1. JetKids by Stokke: Store, ride and sleep with this new invention for families on the go. The BedBox™ is the world's only premium ride-on suitcase for children with an inflight bed or leg-rest feature. Combining Scandinavian design with aviation style, this travel essential allows your child to rest comfortably or sleep during long and short haul flights.
2. Thule bike seats for adventure: Thule child bike seats are ideal for the daily commute or for family adventures. Safe, easy to use, and comfortable whether the ride is short or long.
3. Baby Brezza: This cleaver food-prep device steams and blends baby food. Say adios to jars of baby food. This makes prepping Baby's meals a breeze. 
More Parenting Trends from the 2019 Chicago Baby Show
It was hard to narrow down our favorites to just three things, we also loved Honest's new lipgloss for moms.
The cool offerings from Pottery Barn Kids also caught our eye, how fun that parents can get a free design consultation!
Since all the parents we know live an on-the-go lifestyle, we just have to mention the Larktale Chit Chat Stroller. Larktale's Chit Chat stroller has a unique lightweight design that folds flat. It's a total upgrade from the umbrella strollers of yore. The ergonomic SpaceFrame™ makes use of recycled materials and is easy to carry and store. 
In addition to getting to test out all the latest gear, families could use MyRegistry.com to get organized. MyRegistry is the premier destination for universal gift registry services, giving users the ability to create one centralized registry for their baby showers. Guests could use the MyRegistry app to turn their iPhone or Android into a barcode.
Be a part of the Baby Show Series
The Chicago Baby Show is part of a series of events for expectant and new parents (which also includes the New York Baby Show and the LA Baby Show). The shows feature a wide array of brands, experiences, and activations. Find out more chicagobabyshow.com.
The baby show series is a gift to all the parents out there who suffer from TMI and not enough time. Look for an event near you, and let the experts help!
Pin it!
Use pinterest to save your favorite fashion finds from Momtrends.
This 2019 Chicago Baby Show #CHBSBlogger Recap is sponsored by Family Media Holdings LLC.