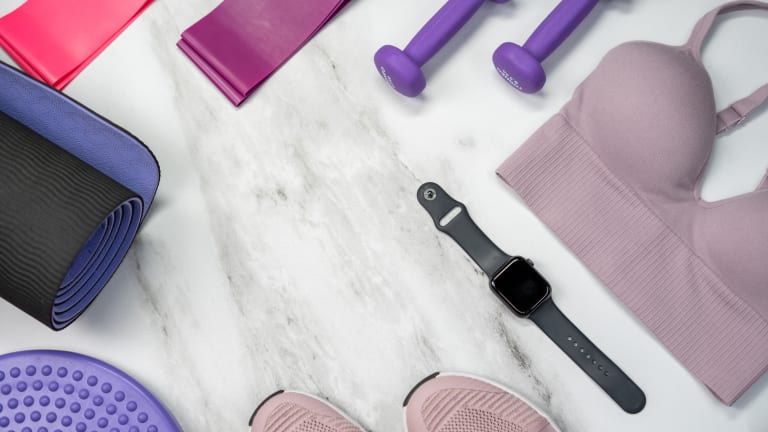 "I don't have the time" or "I can't afford childcare" --forget about these excuses. Thanks to Lisa Druxman and Fit4Mom Founder, moms bring baby to the workout and leave the excuses at home. Lisa is the mom entrepreneur behind the Stroller Strides franchise (offering prenatal fitness and postnatal fitness classes across the country). Her body is part of her business. Let's find out how she stays toned and fit.

Related: Tools for self massage and self care
Lisa is 39 and the proud mama of two kids. She's made her life's work staying fit and helping other moms do the same. Druxman is based in California and earned her Master's degree at San Diego State University in psychology with an emphasis in exercise adherence and weight control. In addition to managing her business Lisa also wrote Lean Mommy. Need more motivation? Follow along with Lisa's Stroller Strides blog here.
Fitness goal for 2010: Stronger, Faster, Fitter - Run my first marathon
I like working out: BOTH
a.) alone
b.) with groups
You can find me: A AND B
a.) at the gym
b.) on the mountain
c.) in front of my favorite DVD

Five Tips for the Perfect Pumpkin Patch Visit
It's that time of the year again...pumpkin patch time! While I love a nice Pumpkin Spice Latte as much as the next fall lovin' girl...for me, the season is all about spending time with my family...and hopefully that time is spent outside as much as possible. If you're headed out ...read more
Perfect for Fall Pumpkin Spice Dirt Bomb Recipe
Get your pumpkin spice fix with this tasty dirt bomb recipe. Unlike fried donuts, this recipe is a little lighter and, since no hot oil is involved, a lot less messy. These dirt bombs, or baked donuts, are irresistible cakey muffins that are spiked with nutmeg and ginger, and ...read more
Save Money at a Ski Swap
Are the slopes in your future? If you want to save money on ski gear, consider a ski swap. A swap is a great way to buy and sell used equipment. Most swaps consist of a variety of gear, from brand new to used skis and snowboards to skis; from poles to boots to bindings and ...read more
d.) with my wii

My favorite time of the day to workout:EARLY MORNING
My sneaky fitness trick:Do a set of push ups and crunches every night before you go to bed.
Why I workout: Energy, Attitude, Strength, Health.
Favorite fitness brand (shoe, apparel, etc.): lululemon
I'd like to try a marathon this year to keep my routine fresh.
Best workout song ever: Pump It (Black Eyed Peas)
A typical week's worth of workouts looks like: 
Monday - Teach
Tue- Run
Wed - Teach
Thur - Run
Friday - Workout with my trainer
Saturday - Stair workout with friend
Sunday - REST

I stay motivated by: Goal setting, measuring progress and working out with inspiring friends!
MORE SELF CARE FROM MOMTRENDS
PIN IT!
Use Pinterest to save your favorite ideas from Momtrends. Be sure to follow our Fitness and health board here.