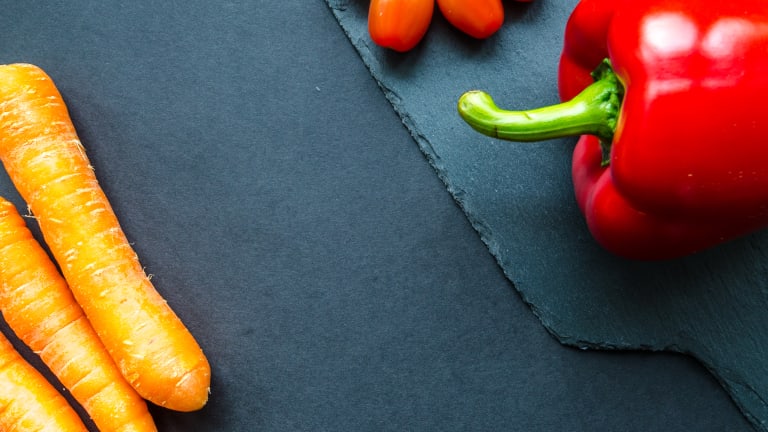 Are you ready for the big game? To get us ready we are excited to share a delicious and hearty recipe from Chef Huda. As Executive Chef and owner of successful Washington D.C. culinary company Pretty & Delicious, Chef Huda's recipe is deceptively healthy that is packed with various spices, veggies, and lean turkey! Enjoy this fun Super Bowl recipe.
Super Bowl Turkey Chili Recipe Ingredients

1 1/2 teaspoons extra virgin olive oil
1 pound ground turkey
2 cups yellow onion – small diced
2 garlic cloves – minced
1 cup green pepper – small diced
2 cups kidney beans – canned, rinsed and drained
3 1/2 cups of crushed tomatoes – canned
2 cups water
2 tablespoons chili powder
1/2 teaspoon paprika
1/2 teaspoon dried oregano
1/2 teaspoon ground cayenne pepper
1/2 teaspoon ground cumin
1 teaspoon kosher salt
1/2 teaspoon ground black pepper
Garnish
1/2 cup of scallion – thinly sliced on a bias
1/2 cup of sharp white or yellow Cheddar – shredded or shaved
Super Bowl Turkey Chili Recipe Directions
Place a large sauce pot over medium heat. Add in oil and let heat. Next place the turkey meat into the pot. Use a wooden spoon to break up the turkey meat into tasty bite size crumbles. Cook the turkey until golden brown. Stir in onions, bell peppers and garlic then cook until tender.

Five Tips for the Perfect Pumpkin Patch Visit
It's that time of the year again...pumpkin patch time! While I love a nice Pumpkin Spice Latte as much as the next fall lovin' girl...for me, the season is all about spending time with my family...and hopefully that time is spent outside as much as possible. If you're headed out ...read more
Perfect for Fall Pumpkin Spice Dirt Bomb Recipe
Get your pumpkin spice fix with this tasty dirt bomb recipe. Unlike fried donuts, this recipe is a little lighter and, since no hot oil is involved, a lot less messy. These dirt bombs, or baked donuts, are irresistible cakey muffins that are spiked with nutmeg and ginger, and ...read more
Save Money at a Ski Swap
Are the slopes in your future? If you want to save money on ski gear, consider a ski swap. A swap is a great way to buy and sell used equipment. Most swaps consist of a variety of gear, from brand new to used skis and snowboards to skis; from poles to boots to bindings and ...read more
Add in water, tomatoes and kidney beans into pot then stir. Add in all seasonings and stir. Bring mixture to a boil. Then reduce heat to low, cover and let simmer 30-40 minutes. Once the Turkey Chili is done, serve as desired and garnish with Cheddar and scallions. Enjoy!
See more at: http://chefhuda.com/
MORE SUPER BOWL IDEAS FROM MOMTRENDS
PIN IT!
Save your favorite recipes and ideas from our The Big Game pinterest board here.
Momtrends was not paid for this post.