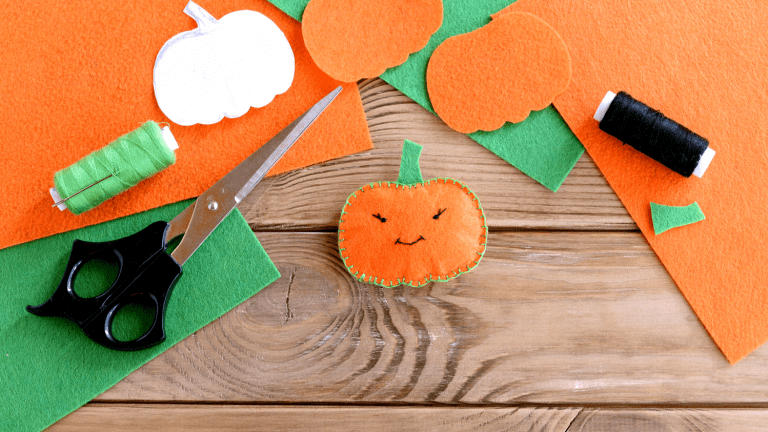 Crafting is a trend that never goes out of style. We're getting into the fall season with this easy to make pumpkin pony tail holder. You won't need sewing skills or tons of supplies to make this cute hair accessory.
Related: 10 non-candy Halloween treats
Even those of us who aren't super crafty can make this one happen. Since we are trying to cut down on the sugar, little goodies like this are a great way to get into the season without causing cavities. We pride ourselves in sharing crafts for those of use who don't own sewing machines. Yep, you got it, there's no sewing required for this DIY project. 
Halloween No-Sew Pumpkin Ponytail Holder
Here's what you need to get started. 
Felt 
Hot glue gun
scissors
hair elastic
Halloween No-Sew Pumpkin Ponytail Holder Instructions
Now that you've got your supplies on hand, it's time to get started.
Momtrends' channel is all about providing fashion and style inspiration to moms. From the trendiest fashions to the coolest gear to beauty trends, we want you to feel fabulous every day.
Have fun creating this for your girls. Let us know if you craft this.
MORE HALLOWEEN FUN FROM MOMTRENDS
PIN IT!
Be sure to follow Momtrends on Pinterest and for more spooky inspiration follow our Halloween and Thanksgiving Boards here. 
This is not a sponsored post.