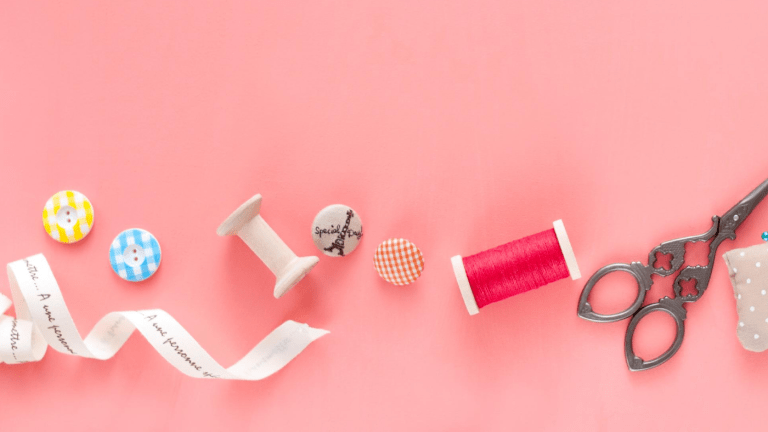 Publish date:
Easy Sewing Patterns for Girls
Help your child become a fashion designer. FashionKit.co allows you to create with awesome sewing patterns and easy digital instructions.
Help your child become a fashion designer. FashionKit.co allows you to create with awesome sewing patterns and easy digital instructions.
When I was a little girl, I loved to sew. My mom taught me how to embroider, sew buttons and hand stitch. I made all sorts of little doll clothes and other creations. Who knows, it might be why I love clothes so much today. My youngest has developed a love of fabrics and design, and to help foster her newfound hobby, I've been on the hunt for some easy sewing patterns for girls.
Last Christmas Santa bought her a Brother Sewing Machine. Since my skills never got as far as a sewing machine, I hunted down a sewing teacher to work with her. Now, each week her teacher comes over and the two of them design and sew for an hour each week. It's pretty awesome.
Her teacher, Julia, recommended the two of them take on a set of projects together from a company called the Fashion Kit.
Easy Sewing Patterns for Girls
FashionKit.co allows you to create your own designer fashions with awesome sewing patterns and easy digital instructions. We bought the Spring 2017 Kit and my daughter has started to cut her fabrics in preparation to make the backpack. I love that each kit comes with multiple pieces. Now we have a month's worth of projects ready to go.
The kit is $39.99, and is full of fabulous inspiration for my little designer. While not strictly for girls, the kit is very well made, and with some supervision, its a great way to start. There are design suggestions and lots of prompts to use.
The kit includes:
5 durable printed patterns with color-coded sizing.
Guide book with fabric requirements, sizing charts, equipment overview, sketching areas, suggested fabric swatches, and more.
Online sewing instructions you can follow at your own pace.

New Victory Announces a New Season of Shows
We know you're busy planning picnics and summer outings, but we wanted to let you know that The New Victory just announced their new season and it looks fantastic. We thought you'd like a sneak peek of what's in store! Each year the New Vic theater brings culture to tourists and ...read more
Fun Ways to Discover Venice Italy with Your Family
Greetings from Italy wear the gelato is rich, the clothes divine and the scenery is inspiring. Now that I've been to this fine city in the north of Italy, twice, I've amassed a list of favorites to share. These are some fun ways to discover Venice, Italy with your family. ...read more
Note: fabric not included. We went to the Garment District in NYC to pick out some cute fabrics together. Doesn't she look like a little pro here telling him how much to cut.
The girls started with the backpack. The kit didn't come with backpack hardware, but I was able to order it separately from Fashion Kit.
The ladies have been hard at work pinning and cutting; I will keep you updated on the progress of the backpack. Please let me know if you have any questions! I'd love to get more ideas of where to fuel her passion.
More sewing kits
If you have a brand new sewer, we pulled together this round-up of sewing kits that we love. It's a great place to start getting them acquainted with sewing before you plop down the money on a sewing machine. Don't think it's just for girls either. Ralph Lauren and Zac Posen had to start somewhere.
MORE KID-CENTRIC FUN FROM MOMTRENDS
PIN IT!
Need more ideas on what to do with the kids? Be sure to follow our Activities to Do with the Kids board on Pinterest here.
This Easy Sewing Patterns for Girls is not a sponsored post.