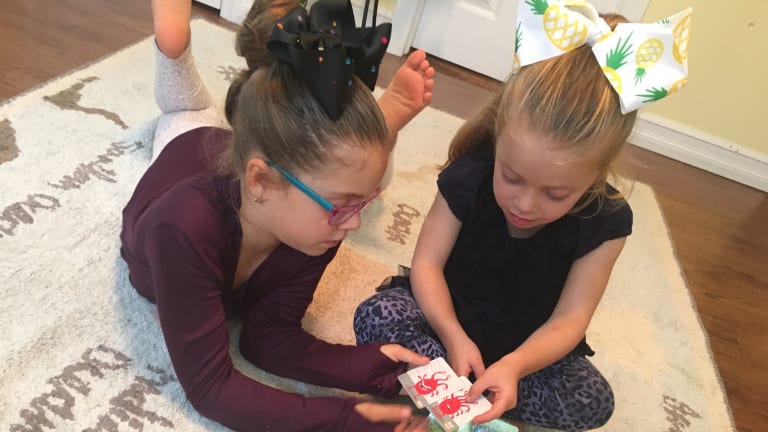 How to Organize a Small Space
Tips for Back-to-School Organization
The northeast has finally caught up with the rest of the country and we are in full-blown back-to-school mode. If the dramatic change in the climate of my household was not enough of an indication, then the mountains of paperwork are a hefty reminder. With three littles in school, the amount of notices, supplies and homework is already getting this mama in organization panic mode. Good thing we have design experts that can help us manage our homework work spaces, even if the spaces are small.  
We shared some helpful homework tips and, friends, it is time to whip those out again. Need a refresher? Happy to share them again, HERE. 
But what about the actual space? Designer and mom, Hilary Unger shared some of her top tips to keep the kids' work spaces in tip top shape, ready to inspire back to school success. 
Hilary, suggests starting with an area that is bright, uncluttered and conducive for concentration. 
Have a separate, special quiet space for homework
Make that space feel individual and unique with personalized art and accessories. Colorful artwork over and around the desk keeps it playful. Having personal things around a workspace makes it feel individual and not mechanical.
Clear the surface so there's plenty of room to spread out the books and homework papers
Have plenty of light, both task and ambient at the desk area
Use a multi-drawer rolling cart for supplies that can moved around the home for convenience. From a functional point of view, a rolling cart filled with drawers of school supplies keeps it easy for your student to find what he or she needs to complete their homework or projects. The cart can also be brought out to the dining table or living room for flexibility if a different place to work is desired. It means no excuses on doing the work.
Make it a pleasant experience with a happy feeling, no matter what the style. We also love adding in live plants.  We know not all of us have a green thumb. Succulents are easy peasy. The adorable mini kits from Party'n With Plants 
recreated the old traditional fairy garden idea with a complete kit of a mini garden to keep indoors. A complete kit includes a real cactus, dirt, gravel, sand, vase and of course, fun miniatures. Personalize it by choosing themes like unicorn, fairy or dino! 
Bring up an additional chair (matching if possible) for homework help. "I always put two chairs at kids' desks if I can help it.", says Unger. "It is great for homework help from parents and also for friends during playtime."
We are in love with adding in back-to-school design elements into our work spaces. We added this cozy vintage map rug to our homework nook and couldn't be more pleased with the aesthetic. It has sparked a lot of conversation, is comfortable and the best part? I can throw it in the washing machine! We coupled it with this unique, handmade storage "pencil" basket that is perfect for stowing stuffed animals, reading games, or extra school supplies.  Lorena Canals has so many back-to-school inspired pieces that you'll shape up your homework space in no time. 
Hilary Unger, single mother and a design expert for moms, is also a successful entrepreneur.  Her sites Perianth and Buy My Eye are chockfull of design ideas, luxury pieces and homey elements to make any space comfortable and inviting.  
This is not a sponsored post.