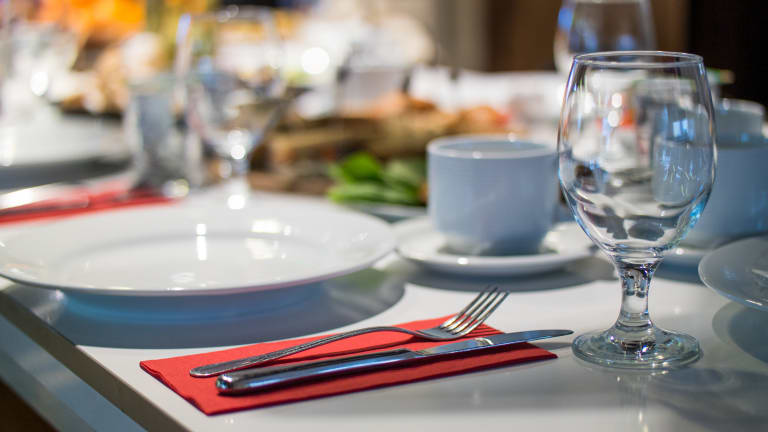 Publish date:
Crockpot Cheesy Pierogi Recipe
This Crockpot Cheesy Pierogi: recipe comes in handy. Yesterday was one of those typical days in our house. I had two kids on field trips, then one who had basketball after school. The other one wanted to stay late for a kids' cooking class at school too. Of course, he also had Scouts at 5pm, and somewhere in that story, we needed to fit in baths because there are school pictures tomorrow. Oh, and we had to eat dinner along the way.
Related: Favorite easy recipe crockpot lasagna
My friend Cristi at BentOnBetterLunches shared a wonderful recipe with me, for a cheesy crockpot pierogi that was a well-needed addition to our weeknight line up. I've discovered that the crockpot is a necessity with trying to balance the schedules of two active kids, and a husband who keeps slightly odd hours. Add in some spring thunderstorms in Colorado, and this is the perfect warm recipe for a late night dinner.
Crockpot Cheesy Pierogi Ingredients:

6-12 potatoes, peeled & quartered
Pasta - I like farfalle because it has the wiggly edges like lasagne noodles
1 lb shredded cheese(s) of choice
1 cup milk (or cream)
1 lb butter, divided
1-2 onions, chopped

5 Pretty Ways To Organize Your Jewelry
I admit - I'm guilt. Despite my best efforts, my "jewelry drawer" has become a tangled mess of necklaces, bracelets and earrings. This cluttered collection not only makes it hard to see what I have, but difficult to untangle the pieces I do want to wear! This summer, I'm ...read more
This Year's Coolest Jumbo Pool Floats
Pool season is almost here! I can't wait to relax, read a book, and sip a cocktail while lazily drifting in an oversized float. (Just kidding, I have two toddlers--but a swim mama can dream, right?). If you've got a staycation planned, check out this year's coolest jumbo pool ...read more
Crystal Clear and Pristine: Pool-Cleaning Tips
Tropical Storm Isaiah gave us quite the midsummer surprise here in the suburbs of New York City. We just got our power back on after a whole week of darkness! With trees down, debris everywhere, and lots of uncertainty, one thing we forgot to check on: our above ground Intex ...read more
Suggested potato add-ins: more shredded cheese, minced garlic, grated Parmesan, bacon bits, sour cream, herbs of choice, salt & pepper
Directions:
Boil potatoes & pasta.
While they cook, sautée onions in ½ lb butter, until golden, and set aside.
Drain & rinse pasta, set aside.
Drain potatoes, mash with milk (or cream) and remaining ½ lb butter.
If desired, add other potato add-ins of choice. I add minced garlic, salt & pepper, grated parmesan and a handful of shredded sharp cheddar.
Beginning with pasta, layer ingredients in crock-pot. You can also layer more potato add-ins if desired - I threw in some Tastefully Simple soy bacon bits atop each layer of potatoes.
Finish with a layer of cheese. A sprinkling of grated Parmesan is good too.
Top with the sautéed onions & butter.
Cover and cook on low all day or on high if you tend to start late, like me.
Done when the cheese & onion topping is hot & bubbly!
Love using your slow cooker or crockpot? Try these family friendly recipes.
WANT MORE RECIPES FROM MOMTRENDS?
PIN IT!
Looking for more food ideas? Check out the Momtrends Recipe Board on Pinterest!