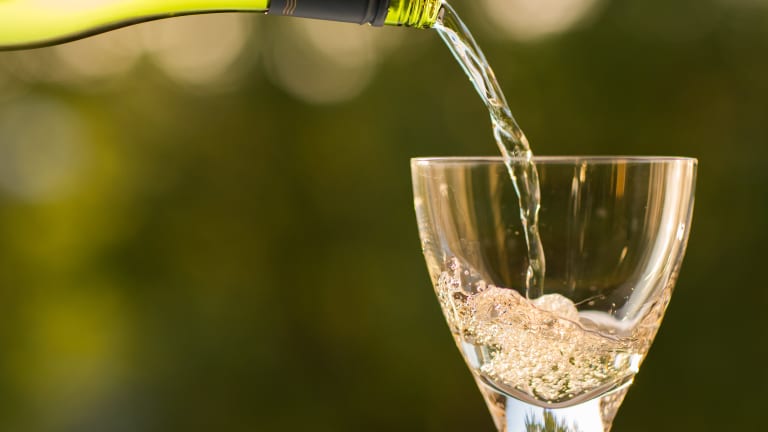 Celebrate Spring With These Prosecco Cocktails
Celebrate spring and Saturday with a few light, bright, and bubbly cocktails made with Prosecco.These Prosecco cocktails will help you start your weekend.
Happy weekend, friends! It's the first Saturday of spring, and we're ready to celebrate, regardless of the wet weather we may be experiencing in New York. Sunshine and warm weather will be here before you know it-- the calendar mandates it, after all. And so we're embracing the lighter, brighter, more bubbly side of the new season with a few favorite Prosecco cocktails. Because, nothing says spring like champers, and nothing says "let's celebrate" like Saturday!
Related: Strawberry banana daiquiri recipe
Why Prosecco Rocks
Prosecco is an Italian version of Champagne. Its light bubbly alcohol that is often less expensive that the bubbles that come from France. We love how it is the ultimate mixer and makes everything more festive.
6 Prosecco Cocktails for Spring
Cranberry Sparkler: This simple and colorful cocktail recipe involves only three ingredients. 
Traditional Mimosa: I'm a big fan of mixing up my mimosas with Prosecco for instance. And if you want to put a little twist on things, you could add grapefruit juice instead of orange juice. 
Pear and Bubbles: a simple pear Prosecco cocktail that is ideal for the hottest days of summer.
Sparkly Sorbet Sipper: For this recipe, I'm using Ciao Bella Sorbetto to make a sort of wine slushy.
Popsicle + Prosecco: This recipe popped up all over the trendiest urban rooftop bars last summer. Rather than pay $15 for a cocktail with a view, make this at home. 
Pomegranate Mimosa: this version of the Mimosa uses pomegranate juice to give it a bold and slightly tart taste. It's a little more robust than your normal version.
I hope these six cocktails get you inspired for some festive sipping at home. Let us know which ones you mix up.
MORE COCKTAILS AND ENTERTAINING IDEAS FROM MOMTRENDS
Be sure to check out these cocktail ideas:
Mango Bellini cocktail
PIN IT!
Use Pinterest to save your favorite cocktail ideas. Be sure to follow our Mothers day-celebration board here.
This is not a sponsored post.