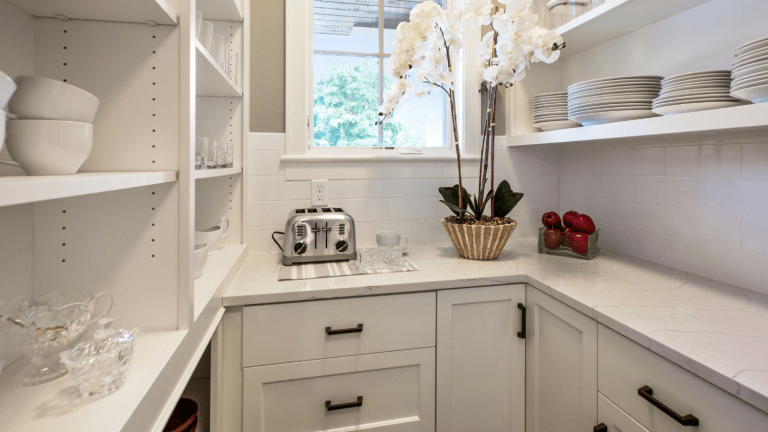 Spring Clean Your Pantry
Spring Clean Your Pantry: To kick off your spring cleaning regimen, map out your cleaning game plan. Use these tips to start in your kitchen.
Spring cleaning is a time-honored tradition of renewal, a time to clear the clutter and begin fresh. It sounds so good in theory, but when strapped for time, spring cleaning is hard to get started. It just seems overwhelming. Clorox wants to help us simplify the time commitment and still deliver that sense of accomplishment and rewards along the way. On my list this week? Time to spring clean my pantry. Let's do this!
Why The Pantry Matters
I spend a lot of time and energy in my kitchen. I love to cook and to entertain. In the winter we are a way A TON! Spring means I actually have some free weekends to tackle cleaning projects. Mr. Momtrends and I want to throw a spring dinner party, so we are using the next few days to get ready. After all, March is the "Season of Clean!"
Part of being a blogger means trying new things all the time. Which means my pantry can get cluttered. Plus I love to cook, that means there are spills and spices that gather on the shelves (we adore balsamic vinegar, but it sure does make a mess). This task has to happen at least once a year. I'm not alone. According to a recent Clorox survey, more than 25% of Americans say the kitchen pantry tends to gather clutter. Time for a spring game plan.
Steps to Spring Clean Your Pantry
Take everything out of the pantry
Check expiration dates and toss old food (the kids can help with this).
Once everything is removed, wipe the shelves down with Clorox Clean-Up Cleaner + Bleach.
Wipe down your bulk canisters and containers. I use Clorox ScrubSingles Kitchen Pads. Don't forget to rinse!
Organize and arrange pantry––group like foods together.
Pantry Organization Tips
TIP #1: Invest in clear canisters for bulk foods and label them.
TIP #2: The best time to tackle a pantry clean out is before you do a big shopping trip. It's easiest when there's the least amount of stuff to remove.
TIP #3: Keep a notepad close by and write down the items you are low on.
Once you've completed the task remember to give yourself a little reward! For me, this means a trip to Starbucks for na iced treat and maybe a quick Instagram break (heck, I might even post a photo of my pretty pantry!).
Pantry Cleaning Tools
I like Clorox Clean-Up Cleaner + Bleach because it works on a variety surfaces. In my pantry I have metal, plastic and laminate. And it works well on all of them. Plus with Smart Tube Technology, you can spray every last drop. Bad news for germs*, good news for my pantry. Clorox ScrubSingles Kitchen Pads are preloaded with cleaner and I spend a lot less time scrubbing. Note: You might also want cleaning gloves and don't forget the paper towels.
Three Pantry Organization Tools I Love
When it comes to keeping the pantry organized, invest in some simple space-saving tools. 
Lazy Susans are great for spices
Stackable canisters are super for dried goods and bulk items
Canned good racks are the perfect way to store your soups and canned veggies.
Now that you know how I stay motivated, I want to give you some tips from the folks at Clorox. After all, they are in the business of making cleaning easier.
Get Motivated
A recent Clorox Company spring cleaning survey found that we love the satisfaction we get AFTER we finish a spring cleaning task, but we need a little nudge to get started. In fact, 54% of us struggle to work up the motivation to get started on this seasonal task. Moms, this statistic won't surprise you, 40% or us are challenged by finding the time to spring clean.
*Human Coronavirus, Influenza A2 Virus; †Staphylococcus aureus; ‡Escherichia coli O157:H7; §Salmonella enterica; **Streptococcus pyogenes
All photos are original Momtrends photography and may not be reused without express permission.