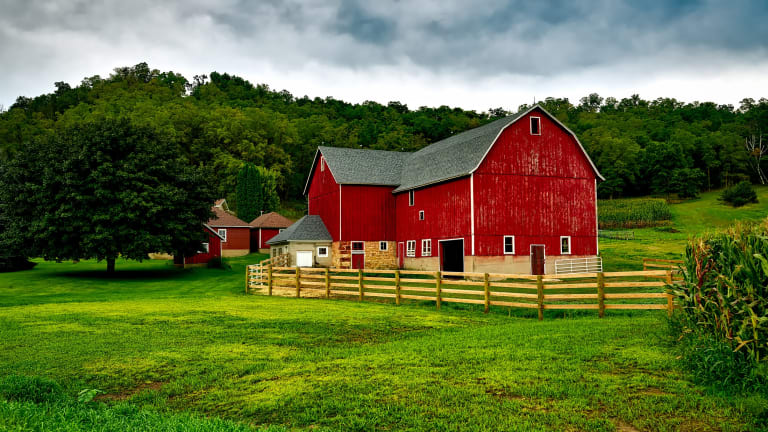 The Barnyard Bash to celebrate my son's 4th birthday and my daughter turning 2 was yesterday. I simply loved themed birthday parties, so I went in big! After so much planning and excitement, I can't believe it's over. I had a great time preparing and the kids had a ton of fun with their friends. It was totally worth all the effort, but thank goodness my sister was in town to help!
Barnyard Bash! Farm Theme Birthday for Kids
The Barnyard Bash party theme was decided (by you) before I knew we'd be moving to Ohio. Clearly, it would have made more sense to have an outdoor party in December in Florida rather than Ohio, but we went with it. It was actually snowing a little, but the kids didn't seem to mind when they saw the pony and animals!
Pony Rides & Petting Zoo
Sunshine Farms did an amazing job with the pony party and petting zoo! They arrived early, set up quickly and didn't leave any sign of being here after they left. You'd never know there was a pony, alpaca, sheep, giant bunny, hairy rooster, baby bunnies and baby goat in my backyard yesterday! It was definitely worth it to have the petting zoo with the pony because the kids were all very entertained while waiting for a turn on the pony.
Because it was so cold I didn't want kids (or adults!) to be outside for the full hour of the pony rides and petting zoo so we had a simple craft set up inside. We cut out and drew an outline of a barn and provided washable markers and stickers for kids to "Decorate a Barn".
Barnyard Bash! Farm Theme Birthday for Kids Food
The food was all simple and kid-friendly but adult yummy food with goofy farm-theme names. 
"Cheesy Horseshoes" = crunchy cheese breadsticks
"Pigs in a Blanket" = l'il smokies wrapped in crescent dough
"Old McDonald's Mac & Cheese" = macaroni and cheese cupcakes
"Chicken Feed" = portioned Chex Mix
"Stand Up Harvest Salad" = romaine Caesar salad wrapped with green onions
The menu cards were also from DoodleLuLu and we attached them to pieces from the Melissa & Doug Farm Wooden Chunky Puzzle.
Desserts & Cake Barnyard Bash! Farm Theme Birthday for Kids
Here it is! The cake you all picked... Inspired by Wilton's Little Red Barn Cake. It was so cute! And the kids loved the animal cupcakes.
The dessert table included Chocolate Covered Oreos, Double Stuff Oreo Pops, Cupcakes, Sugar Cookies, Cake and Butterscotch Haystacks. YUM!
Barnyard Bash! Farm Theme Birthday for Kids Favors
Each child took home several Farm Animal Blocks from tiny giraffe and a delicious individually wrapped Sugar Cookie wrapped in a red bandanna.
More Birthday Parties from Momtrends
Pin it! 
Be sure to follow our Kids Birthday Party board on Pinterest for more party inspiration.
This Barnyard Bash! Farm Theme Birthday for Kids is not sponsored.