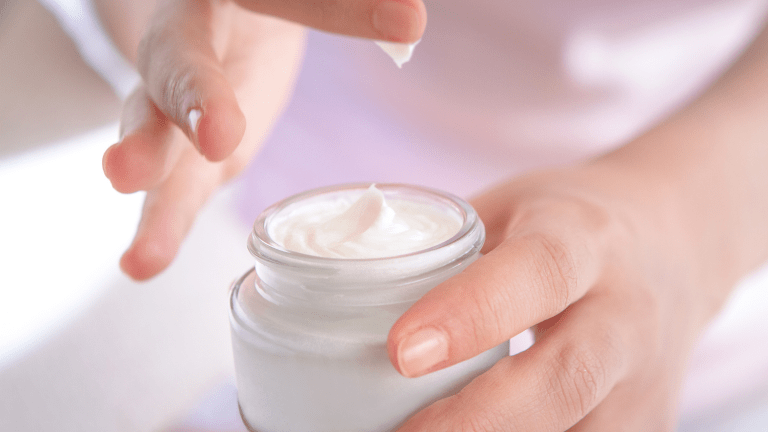 Beauty Tips from Modern Family's Julie Bowen
Tips for looking your best without a lot of fuss from one of our favorite celebrity moms.
If you knew me in real life, you would know that I'm a HUGE Modern Family fan. So, you can imagine how excited I was to chat with the ultimate tv mama, Julie Bowen! Not only do I love her portrayal of Claire Dunphy, but I'm a fan of her as a person now too. She was beyond lovely to speak with and I'm excited to give you the skinny on some of her top beauty secrets, as well as advice for managing your own modern family! Being that she's a Neutrogena spokesperson and busy mama of three, she had some amazing tips to share...
Momtrends: Any exciting news about the new season of Modern Family that you can share?
Julie Bowen: We have our Thanksgiving episode which will probably air the week of Thanksgiving which is really funny. It's one of my favorites that we've done in a couple years even. It's my favorite since Vegas.
Momtrends: I just love all the Modern Family holiday episodes, so this girl is definitely looking forward to that one!
Momtrends: Can you share a favorite piece of advice or tip for juggling your own modern family and work life?
Julie Bowen: I like strong black coffee, I'm not going to lie. Simplify where you can. I make lunch the night before and keep it in the fridge. I'm not getting up that much earlier to make lunch. I try to keep the beauty regime really simple. I've forgone manicures for a year and I don't miss them. But for skincare, I can't skimp on it. I need to look good, but it has to be quick. I can't spend hours using complicated products or leaving things on and taking them off, masks and whatnot. I've been really into the Rapid Wrinkle Repair line recently. They promised me it would work fast, like if I used it every day for a week, I would see a difference. And you do. It's kind of amazing.
Momtrends: Do you have a quick makeup routine that you go through in the morning?
Julie Bowen: I'll take some moisturizer...I learned this from my makeup artist at work. This is untinted, it's like normal, you know regular...I'll take it and put it in my hand and add a couple drops of whatever makeup I like, a darker, something slightly tinted, in the summer maybe a little bit more because I might have some color and then I rub it all together and then it's like a tinted sunscreen kind of a thing. If you do that and you've been taking care of your skin, so it all looks pretty decent and you slap on some mascara, things are ok! I'm a big fan of mascara. And I love fake eyelashes. I would wear them every day if I could!
Momtrends: Note to self...rock fake eyelashes more!
Momtrends: A lot of us moms have a go-to outfit or mommy uniform. What's yours?
Julie Bowen: I'm so grateful right now that for some reason it's ok...I'm sure Anna Wintour would disagree...that you're allowed to wear black running tights. You're allowed to wear your workout gear and that's fine. Workout gear used to be so much baggier and uglier and grosser and now it's sort of adorably cute. It's kind of like wearing Spanx on the outside. And it's black, very slimming. I try to always get the run in or the workout in and even if you don't, no one knows.
Momtrends: True story...If my leggings could talk, they would tell stories of how often I wear them to drop off my kiddo at school. A workout doesn't always follow. Haha!
WANT MORE BEAUTY MVP'S FROM MOMTRENDS?
We're constantly updating our beauty reviews to make it easier for moms to do self care and beauty at home.
PIN IT!
Use Pinterest to save your favorite beauty finds. Be sure to follow our Beauty board here.
Momtrends was not paid for this post.