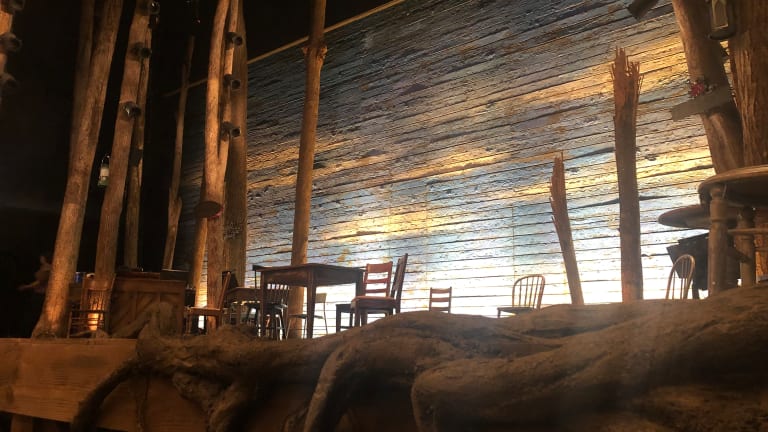 Who Should See Come From Away on Broadway
Come From Away is a musical with an uplifting 9/11 story that keeps audiences mesmerized.
I had little knowledge of Come From Away until my Broadway-loving mom put it on my radar. Being a New Yorker who was in the city on 9/11, I'm a reluctant participant in 9/11 memorializing. I still haven't been to the museum in NYC, though I do walk by the 9/11 Memorial on a regular basis and always feel a little raw when I go by. I wasn't sure the world needed a 9/11 musical. Turns out I was wrong. When I answer the question: Who should see Come From Away on Broadway, the answer is a pretty broad audience including those of us who were here. 
About Come From Away
The story centers on Gander, a small Newfoundland town that opened its doors to stranded travelers during the September 11 terrorist attacks. The musical is performed in one act with no intermission. Twelve actors take on multiple rolls to tells the stories of the stranded travelers and the locals who embraced them.
The show succeeds thanks to a strong score, clever staging and a wonderful cast, but mostly it's the uplifting story that keeps audiences mesmerized. 
More about the show
The book, music and lyrics are by Irene Snakoff and David Hein. They are a married Canadian duo, and I tip my hat to their creativity. Broadway is currently full of revivals and "safe" productions. This is a show that will stretch you a bit.
The music is quite lovely (though I didn't get any songs stuck in my head). Standout songs include Prayer and I Am Here. I
As far as the cast, I didn't recognize any of the names (but I am not an expert by any means), I was touched by the performance of Kenita Miller as a mom who is stranded in Canada and trying to connect with her firefighting son in NYC.
The set is minimal, chairs and tables that are stacked and sorted to turn into buses, planes and more. You really don't need much when you have a strong concept and talented actors to tell your tale.
Who Should See Come From Away on Broadway
My daughter is 11, and was one of the few younger people in the audience (we counted three other kids as we were leaving, otherwise it's the typical white hair extravaganza). I would definitely encourage you to take your kids to this performance. 
Over the two days after the show, we had some meaty conversations about 9/11 and recovering from a tragedy like that terrorist attack.
Yes, there are some jokes that went over her head, but there's nothing racy or violent on stage. I think we can all challenge our children with art this worthy of discussion.
Plan your Visit
Come From Away is currently running at the Gerald Schoenfeld Theatre 236 West 45th Street, NYC
It's also on six tours (including China) and is currently running in three other cities: London, Toronto, and Melbourne.
Get more information on tours and tickets here.
PLAN YOUR NYC VISIT
Check out our NYC page for things to see and do in NYC and don't miss these highlights.
Head here for reviews of current Broadway shows
PIN IT!
Use Pinterest to save your favorite NYC outings. Be sure to follow our New York City board here.
Momtrends was not paid for this Who Should See Come From Away on Broadway post.