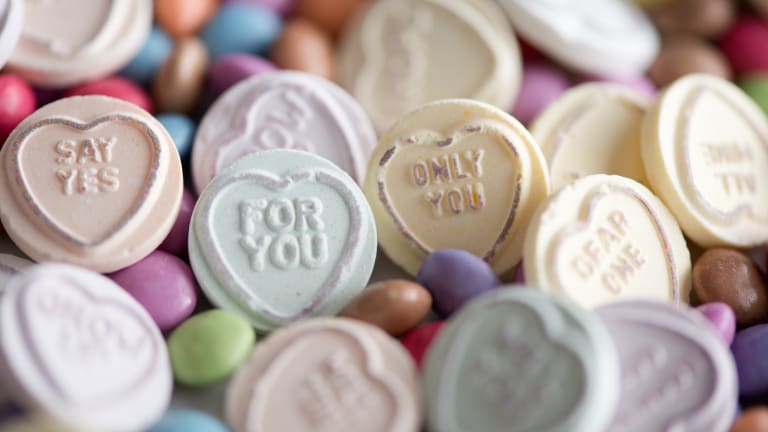 Valentine's Day Children's Books You'll Love
Here are some great books for your kids that will put you in a loving, February mood.
I can't believe it's already February. I say this every year, and every year it's still true. I feel like I'm still in November, prepping for the winter holidays...but alas, it's time to show everyone we care about how much we love them. If you're like me and haven't exactly caught up to the calendar yet, here are some great books that will put you in a loving, February mood. 
Valentine's Day Children's Books You'll Love
While a romance novel might be great for YOU to celebrate Valentine's Day, the kids will love a picture book.
Plant a Kiss by Amy Krouse Rosenthal.
Little Miss planted a kiss...and love bloomed everywhere. We here at Momtrends HQ harbor a deep rooted amore for Ms. Rosenthal (author of Spoon, Little Pea, Little Hoot, etc.) and this book is certainly one to add to your bookshelves--and at least for February. It's impossible not to fall in love with this one and it is perfect for any age.
Snowy Valentine by David Peterson.
This story follows Jasper the bunny (great name for a bunny, right?) through the forest as he searches for the perfect Valentine for his true love. This is a great way to educate little ones about the basic meaning of Valentine's Day.
Guess How Much I Love You Sweetheart Edition by Sam McBratney.
Who doesn't love a classic? Introduce it for the first time or re-tell it with this Sweetheart Edition. Remind everyone in the family that you love them...to the moon and back.
I Love You Stinky Face by Lisa McCourt.
You probably hear your child say, "Can I ask you something?" about 20 times a day. Patiently, you answer every question, even if it's the most ridiculous thing you've ever heard...because your child is curious and you love them more than words could say. This story reminds us all that love is patient, kind, and a little silly.
And what better way to celebrate Valentine's Day than with a sweet pancake breakfast.
MORE WAYS TO MAKE IT A HAPPY VALENTINE'S DAY!
PIN IT!
Be sure to follow our Valentines board and pin your favorite ideas.
 Momtrends was not paid for this post