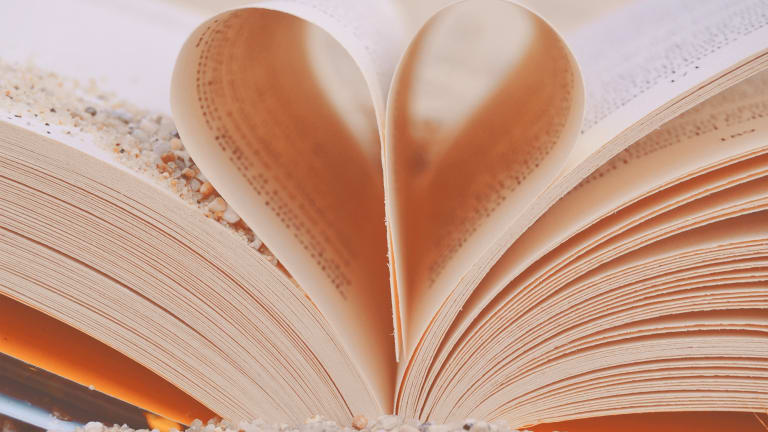 Valentine's Day Book Picks
If you're looking for some love this Valentine's Day, check out my four not-to-miss book picks available wherever books are sold.
Valentine's Day is one of my fave holidays for I love pink flowers, chocolate candy, and a sexy romance novel. Of course, a romantic dinner with my hubby is a must-have, too. With all the snow we've been having lately here on the East Coast, there's been plenty of time to sit in front of the fire and curl up with a new read. If you're looking for some love this Valentine's Day, check out my four not-to-miss book picks available wherever books are sold.
What better place to be on Valentine's Day than in Paris. Don't you agree? From Michelle Gable, the bestselling author of A Paris Apartment, comes this new novel, I'll See You In Paris. Nineteen-year-old Laurel Haley loses her fiance in the Vietnam War and heads to Britain to mend her broken heart. There she meets a man and travels with him to the City of Lights. This pivotal journey changes everything she has ever thought about love. Thirty years later, her daughter Annie is seeking answers to the identity of her father which eventually leads her back to Paris.
If you are a movie goer, you'll recognize this book for it just hit theaters last week. #1 New York Times bestselling author Nicholas Sparks's heartwarming story The Choice: Let Your Heart Decide is the perfect reading companion this Valentine's Day. Set in Sparks's preferred local of North Carolina, it's the story of Travis Parker, a young eligible bachelor who is living the dream without being tied down to a woman. When beautiful Gabby Holland moves in next door, his priorities quickly change as he considers what his life might be like with a special someone by his side.

Who doesn't love a good cowboy story, especially around Valentine's Day? Rustler's Moon by New York Times bestselling author Jodi Thomas is a story about three strangers each at a crossroad in life searching for love. Angie leaves behind her life in Florida in order to start anew in Texas as a museum curator. Wilkes Wagner, a rancher who is nursing a broken heart, spends his days keeping track of his crazy Uncle Fern. Lauren Brigman is a college student vying for Lucas Reyes' attention. This second book in the Ransom Canyon Ranch series will certainly capture your heart.
The Spring at Moss Hill by New York Times bestseller Carla Neggers is the sixth book in the Swift River Valley series. Kylie Shaw is a children's book illustrator who has relocated to Knights Bridge. She has taken up residence in a loft apartment in a refurbished nineteenth-century hat factory. Across the hall, private investigator Russ Colton moves in to protect a prominent client in town. Soon Russ realizes Kylie is keeping a big secret. The two aren't looking for love, but somehow this unlikely pair is drawn together. To learn more about Carla Neggers and this popular series, visit her website at www.carlaneggers.com.
More Love From Momtrends Books
Use Pinterest to save your favorite book recommendations. Be sure to follow our What to Read board on Pinterest here.
Momtrends was not paid for this post. We were given samples for review. This post may contain affiliate links. By clicking and shopping, you help support Momtrends and allow us to keep reporting on trends.