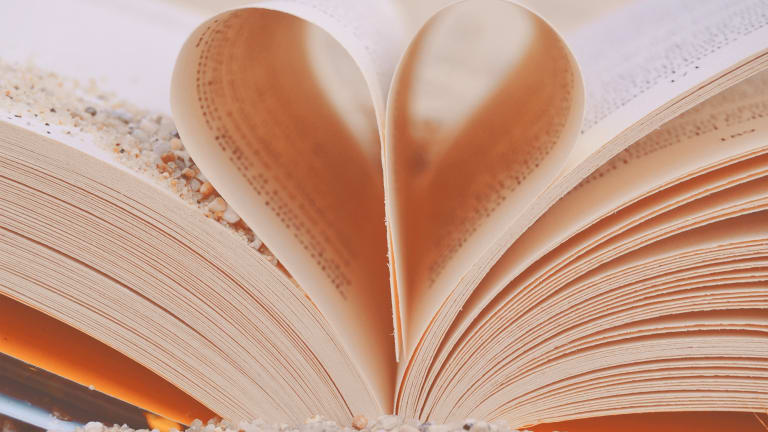 Romance Novels for Valentine's Day
Since the holiday of hearts is only days away, here are my top recommendations for the hottest new love stories available at your favorite retailers.
For hopeful romantics, Valentine's Day is a special holiday. Being showered with chocolate candies and long-stemmed red roses by your significant other is heavenly. Add a hot romance novel to the mix and the day is complete. Romance is my favorite genre by far. There's nothing better than reading a story about a sexy hunk and a damsel in distress who find their happily-ever-after. Since the holiday of hearts is only days away, here are my top recommendations for the hottest new love stories available at your favorite retailers.
Perfect Together (Serendipity's Finest) by New York Times bestselling author Carly Phillips is the final book in this popular trilogy. The Marsden siblings have grown up in the small town of Serendipity under the watchful eye of their police chief father. Now the handsome Officer Sam Mardsen is making his own mark on the community. Too bad he is not so lucky in love. Nicole Farnsworth has called off her wedding and moves to Serendipity to start over. When the two meet, their attraction is undeniable. This fast-paced contemporary romance tops my list as the ultimate Valentine's Day must-read.
Blitzing Emily: A Love and Football Novel by Julie Brannagh is the first book in this new sports series. Emily Hamilton is used to being center stage as an opera diva. Yet, she doesn't have the same confidence when it comes to men. Brandon McKenna is a superstar football player used to getting his way. When a freak accident lands Emily in the arms of this hot hunk, both their lives get turn upside down as they take part in a not-so-ordinary relationship. The next book in the series Rushing Amy will be released just in time for the holiday.

First Love by New York Times bestselling author James Patterson is loosely based on the author's past romantic experiences. Axi Moore comes from a family who has experienced tragedy. Her sister has passed away from incurable cancer, and now Axi is fighting the same battle. When Axi convinces fellow cancer patient Oscar to embark on a cross-country road trip, the two come to experience a once-in-a-lifetime journey. This young adult romance explores those tender feelings associated with falling in love for the first time. In typical James Patterson fashion, this book will grab your heart right from the get-go.
Once Upon A Winter's Heart by Melody Carlson is a sweet Valentine's Day novella ideal for a quick read. Emma Burcelli has experienced her fair share of dating woes. When her beloved grandfather unexpectedly passes away, she returns home to console her grandmother. With Valentine's Day quickly approaching, it's up to Emma to help decorate her grandfather's bookstore in hopes of measuring up to his past high expectations. When she meets the handsome Lane Forrester, her heart skips a beat. If only her sister hadn't already claimed him as her own.
Romance is My Day Job: A Memoir of Finding Love at Last by Patience Bloomis a behind-the-scenes look at the real life of a Harlequin editor. Patience is an expert at editing those tender love stories we all adore to devour. Too bad her love life doesn't mimic those happily-ever-after stories she reads about every day. From her high school years to present day, she explores her ups and downs in relationships and proves to us all, love will find a way.
MORE LOVE FROM MOMTRENDS BOOKS
Use Pinterest to save your favorite book recommendations. Be sure to follow our What to Read board on Pinterest here.
Momtrends was not paid for this post.